'Deeply regret' colonial era homophobic laws: PM May
Apr 17, 2018 07:56 PM IST
May said London would support any Commonwealth member-state seeking to reform outdated legislation.
Prime Minister Theresa May on Tuesday said Britain "deeply regrets" introducing laws that criminalised same-sex relations in India and elsewhere in the former British Empire, but did not tender an apology as demanded by campaigners.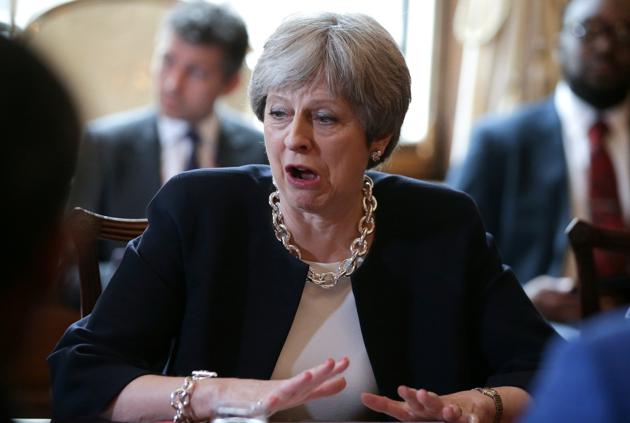 Speaking at the joint plenary forum of the Commonwealth Heads of Government Meeting, May said London would support any member-state seeking to reform outdated legislation. She also funding of £212 million for girls' education in the group.
India is among some 36 countries in the Commonwealth where same-sex relations face criminal charges. Indian courts are currently hearing a case brought by campaigners to set aside Article 377 of the Indian Penal Code, enacted during British rule, to criminalise such relations.
May told the audience that included Microsoft founder Bill Gates and Jamaica Prime Minister Andrew Holness: "I am all too aware that these laws were often put in place by my own country. They were wrong then, and they are wrong now.
"As the UK's Prime Minister, I deeply regret both the fact that such laws were introduced, and the legacy of discrimination, violence and even death that persists today. As a family of nations we must respect one another's cultures and traditions.
"But we must do so in a manner consistent with our common value of equality, a value that is clearly stated in the Commonwealth charter. Recent years have brought welcome progress…Yet there remains much to do. Nobody should face persecution or discrimination because of who they are or who they love."
Human Rights and LGBT+ campaigner Peter Tatchell, who last week called on May to tender an apology at CHOGM, said: "We thank Theresa May for heeding our appeal and expressing deep regret for Britain's imposition of homophobic laws during the colonial era.
"It is a positive and welcome move. But it should have been made in front of the Commonwealth leaders who oversee the enforcement of these repressive laws, not at a NGO side event. This statement of regret cannot be easily dismissed and disparaged by Commonwealth heads of government."
The heads of state and government of 53 member states, including Prime Minister Narendra Modi, are due to meet for an executive session on April 19 and a retreat at Windsor on April 20, where the framework for the Commonwealth's future is expected to be drawn up.