5 Indians held in China for drug smuggling could be sentenced to death
The five Indians arrested in the southwestern city of Kunming for allegedly smuggling drugs into China could face long jail sentences or even be sentenced to death if convicted, criminal lawyers have told the Hindustan Times.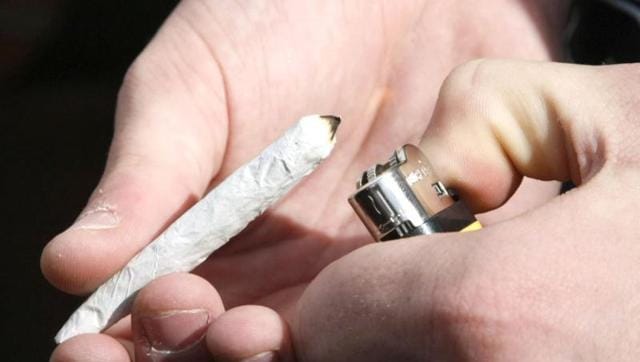 Updated on Sep 14, 2016 09:07 AM IST
Hindustan Times |
, Beijing
Sutirtho Patranobis
Police are likely to go in for a death sentence plea in the charge sheet on the case of five Indians arrested on charges of smuggling drugs into China, it was learnt on Tuesday.
The five were flying in to Kunming in southwest China from Kolkata, a two-hour flight, and were arrested in two separate cases in the last two weeks at the airport.
They were carrying about 24 kg of hashish, extracted from the cannabis plant widely available in India, into China.
All five have denied knowledge about the drugs that they were found to be carrying hidden in packets of signature Indian snacks and new laptop bags.
Two were arrested on August 24 and the rest on September 6 at a time when security across airports in China were heightened for the G20 Summit in Hangzhou on September 4-5.
They were on their way to the city of Shenzhen, a business hub close to Hong Kong.
The five men, residents of Kidderpore in Kolkata, were identified as Sheikh Ahmad Ali (46), Akrar Khan (33), Feroz Khan (31), Sheikh Ismail (24) and Maqsud Alam (24).
Ismail, it was learnt, is a student Syama Prasad College in Kolkata.
As per law, Indian diplomats in China will be able to meet the five only after September 21 and till then the five will not be allowed to get in touch with their families.
The criminal law in China charts the punishment for drug-related offences in terms of possession but if the quantity seized indicates the intent to sell – or someone is caught selling – the sentences are much stricter.
"It is a very serious offense. According to the law, any deals related to the sales of marijuana over 1 kg could attract a punishment of a jail-term of 15 years," Shanghai-based lawyer, Wang Chune told the Hindustan Times.
But the quantity involved in this case makes the five suspects vulnerable to harsher punishment, she said.
"Concerning this case, 25 kg is a huge quantity and could be life sentence or even death sentence for them. It is very serious," Wang said.
Senior Beijing-based criminal lawyer Zhang Liwen, who handles drug-related cases, agreed.
"The punishment is likely to be 15 years imprisonment, life sentences or death penalty – death sentence is possible," Zhang said.
The suspects were themselves tested for drugs but the results were negative. But that will be of little help to them.
"Whether these suspects took drugs or not will have no influence on their sentencing and judgment," Zhang said.
Zhang added that Chinese law doesn't discriminate between Chinese nationals and foreigners and the same laws will apply to the five Indians.
There are precedents of China executing foreign nationals caught trafficking drugs.
In 2009, British national was put in front of the firing squad for smuggling 4 kg of heroin into China. The penalty was carried out despite clemency pleas by the British government.
At least six Japanese nationals have been executed since 2010 on drug-related charges with a 60-year-old man being sent to the gallows last year.
Beijing has also executed five nationals from the Philippines since 2011.
The lawyers said China unlike some other countries doesn't differentiate between "hard" and "soft" drugs. The law here has only categorised the drugs in terms of their effect.
"Chinese criminal law has designated opium, heroin, marijuana, cocaine and a number of other items as controlled substances, divided into two separate headings of 'anesthetic drugs' and 'psychotropic drugs'. There are 118 anesthetic substances and 119 psychotropic substances under government control, and the unauthorised possession or use of any of them is a criminal offense," said a report by the state-run Global Times newspaper.
Last year, the Supreme People's Court (SPC) issued a circular emphasising that death penalty should be used to punish drug crime.
According to official news agency, Xinhua, it said that in cases "…involving drug lords, professional drug dealers or re-offenders, if the crimes were serious enough, capital punishment should be handed down."
"Death sentences may also be used to punish drug smuggling, organized transnational drug crime and armed or violent drug crime."
Close Story