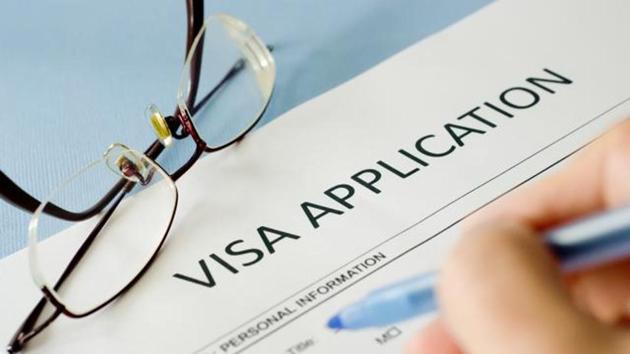 Indian-American charged with visa fraud in US
An Indian-origin man, who has been charged in the US with fraud and aggravated identity theft for obtaining two H-1B visas by false immigration documents
Washington | By PTI
UPDATED ON DEC 25, 2016 02:17 PM IST
An Indian-origin man has been charged in the US with fraud and aggravated identity theft for obtaining two H-1B visas by false immigration documents, but rejected the allegations.
"No Grand Jury has indicted me. I have categorically rejected all the charges and I have requested a Grand Jury. No evidence has been shared with me and there has been no trial yet (we did not even had a pre-trial yet). It is, therefore, very unfortunate that the US Attorney's office has chosen to release this information without the trial and due diligence," 49-year-old Abhijit Prasad said in a statement.
According to a release issued by US Attorney's Office Eastern District of California, the federal grand jury returned a 33-count indictment on December 23 against Prasad of Tracy, California, charging him with 31 counts of visa fraud and two counts of aggravated identity theft.
According to the indictment, Prasad filed 31 petitions for H-1B nonimmigrant visas containing false statements, made under penalty of perjury, as to purported work projects to be performed at various locations in California.
The indictment further alleges that Prasad obtained two H-1B visas procured by fraud and false statements, and used the means of identification of a real person to effectuate his visa fraud scheme, the release by Attorney Phillip A Talbert's office said.
On December 23, the defendant was arraigned on the indictment and released with conditions, including the surrender of his passport and a bond until a further detention hearing. The defendant's next appearance is on December 28, 2016, before a US Magistrate Judge, the release said.
If convicted, the defendant faces a maximum statutory penalty of ten years on each visa fraud count, and a $250,000 fine. He faces a two-year mandatory, consecutive sentence on the aggravated identity theft counts, as well as a $250,000 fine.
"Any sentence, however, would be determined at the discretion of the court after consideration of any applicable statutory factors and the Federal Sentencing Guidelines, which take into account a number of variables.
"The charges are only allegations; the defendant is presumed innocent until and unless proven guilty beyond a reasonable doubt," the release by US Attorney's office said.
Close