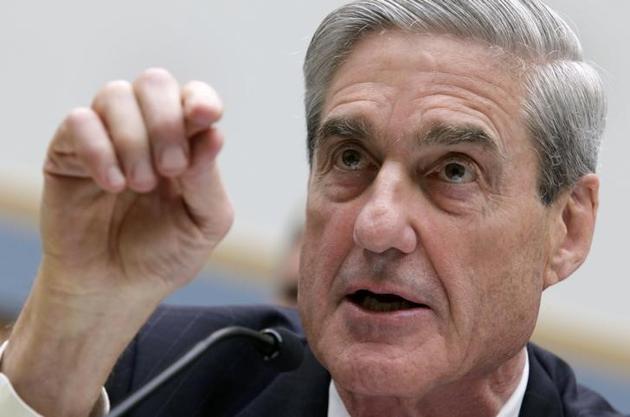 Mueller questions Russian oligarchs in connection with 2016 US elections
The oligarchs were being looked at for any funds they may have funnelled to the Trump campaign.
Hindustan Times, Washington | By HT Correspondent
, Washington
UPDATED ON APR 06, 2018 11:51 AM IST
US special counsel Robert Mueller's team is reported to have questioned visiting Russian oligarchs in connection with the investigation into Russian meddling in the 2016 presidential elections and allegations of collusion by the Trump campaign.
CNN, which first reported these interviews, did not name the oligarchs questioned but said one was spoken to when he arrived at New York on his private jet. The oligarch's electronic device was also reportedly scanned.
A second Russian individual was questioned during a recent trip, but no other details were reported.
The oligarchs were being looked at for any funds they may have funnelled to the Trump campaign, the report said.
Conducting an interview during an airport stopover is unusual but not as rare as it may seem. George Nader, a Middle East specialist who is reported to have attended a secret meeting between UAE officials and Trump associates during the presidential transition period, was stopped at the Dulles airport that serves Washington. He is said to be cooperating with the investigation.
These unusual interviews reflect Mueller's continued focus on the possibility of collusion of the Trump campaign, which the president has pushed back against fiercely. It also highlights aggressive tactics being deployed by Mueller's team, which notched up its first sentencing earlier this week of Dutch lawyer Alex van der Zwaan.
Mueller's team has secured three other guilty pleas — former national security adviser Michael Flynn, former aide George Papadapoulos, and top campaign official Rick Gates. The team has also issued several indictments, including one charging 13 Russian individuals and three entities with interfering in the elections.
Foreigners are barred from contributing in American elections. Mueller's team is looking at the possibility of these contributions coming in through companies or think-tanks with political action committees (PACs) that can spend limitless amounts of money in support of a candidate or a party or both without directly coordinating their expenses with the beneficiary.
The other theory is that the investigators could be looking at the possibility of the money being channelled through straw donors — American citizens used as conduits for unaccounted foreign funding.
The Trump campaign raised $333 million, including $66 million as self-financing by the candidate, according to the Centre for Responsive Politics' OpenSecrets.org website. The campaign also collected $106 million for the inauguration.
Close