Pakistan airlines' order to cabin crew is 'wear proper undergarments': Report
Published on Sep 30, 2022 01:33 PM IST
In an internal memo, the airlines asked its crew to be properly dressed which includes formal clothes over proper undergarments.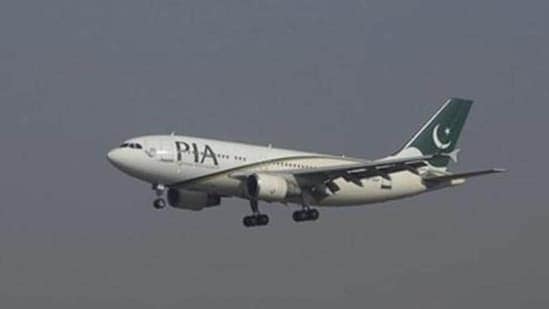 The Pakistan International Airlines has sent an internal instruction memo to the cabin crew instructing them to be dressed properly, which includes wearing proper undergarments, Pakistani media reported. The poor dressing of the cabin crew is leaving a bad impression and portraying a negative image about the airlines, the memo said, as quoted by Geo TV which also called the 'undergarments' order strange.
The Geo TV claimed to be in possession of the instruction memo which said: "It has been observed with great concern that a few cabin crew tend to dress casually while travelling intercity, staying in hotels and visiting various suffices. Such dressing leaves a poor impression on the viewer and portrays a negative image of not only the individual but also of the organisation."
The cabin crew has to dress properly in formal plain clothes over "proper undergarments", it said. The clothing should also be in accordance with Pakistan's culture and national morals, the guideline reportedly said.
As the undergarment diktat raised a row, the airlines came with a clarification and said that the choice of words could have been better. "Despite the fact that the spirit behind the advisory was to ensure proper dress code, however, the standard bulletin, inadvertently, came out with an inappropriate selection of words," PIA's Chief HR Officer said in a written clarification, news agency PTI reported.
"I personally feel regretful and am fully convinced that the words could have been more civilised and appropriate in this context instead of words published, which, unfortunately, are being trolled and twisted towards the defamation of the company," he added.
Pakistani media reported that Pakistan's aviation and railway minister Khawaja Saad Rafique held a meeting with the PIA officials to improve the service of the national carrier. The minister instructed to make the in-flight entertainment system functional for the passengers as soon as possible.
The cabin crew, on the other hand, are protesting the extra duty timings and the International Transport Workers Federation has recently written to PIA CEO Aamir Hayat over the matter.
Personalise your news feed. Follow trending topics