Pakistani school drops John Lennon's Imagine from concert after protest
Hindustan Times, London |
, Islamabad
Imtiaz Ahmad
Aug 25, 2017 09:17 PM IST
A Pakistani school was forced to drop John Lennon's classic song Imagine from a concert by students after two right-wing columnists objected to the reference to a world without religion in its lyrics.
A school in Karachi had to drop plans to feature John Lennon's classic song Imagine in a concert by students after two prominent Pakistani right-wing columnists objected to the lyrics, especially its reference to a world without heaven or religion.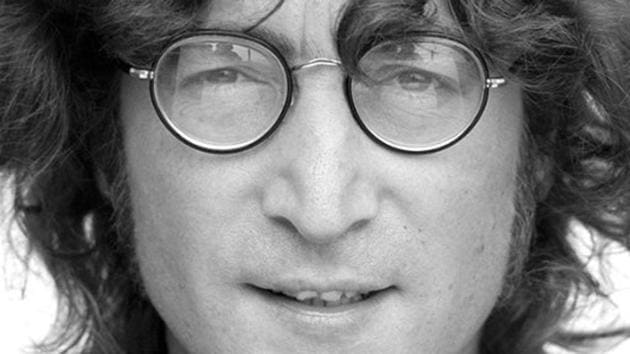 The columnists, who frequently espouse right-wing views in their writings and on social media platforms, claimed they had unearthed a "secular conspiracy" under which students of the elite school were being "turned into atheists and made to deny the ideology of Pakistan".
Ansar Abbasi, a leading columnist of the Jang Group, first drew attention to the matter when he tweeted on Thursday about the Karachi Grammar School's plans to feature Lennon's song.
"A private school in Karachi is holding a concert on Friday. Students will sing John Lennon's lyrics - no heavan (sic), no hell, no religion too," he said in the tweet.
This was followed by a TV talk show by Orya Maqbool Jan, another rabidly anti-secular columnist and commentator, who condemned the Karachi Grammar School for "imposing" the song on its students.
"The song questions our belief in God and encourages an atheist mindset," Jan said on the nationally televised programme. He called for the government to take strict action against the school and its management.
"The school is run by an Englishman and that is where the problem lies," he claimed, adding the parents of the students at the school were "slaves to Western thought".
While most of the mainstream media kept away from the controversy, the Urdu media took up the issue and discussed an apparent decline in standards in educational institutions and how Western thoughts and ideas had "polluted" young Pakistani minds.
Lennon's 1971 song, his biggest solo hit after leaving The Beatles, which is universally recognised as a rallying cry for world peace. In its first line, he asks listeners to "imagine there's no heaven" and goes on to sing about a world without countries or religion.
Many liberals took to Twitter to express support for the school and to chide the two columnists for creating a controversy over the song.
Mustafa Nawaz Khokar, a spokesman for the opposition Pakistan People's Party, said on a TV talk show: "The song draws a line between extremism and peace. John Lennon hoped for a peaceful world where people didn't fight over heaven or hell just like the Sufis (of the region)."