Serious consequences await India for evicting 3 journos: Chinese media
Serious consequences await India if New Delhi has expelled three Chinese journalists because Beijing did not support its bid to be included in the Nuclear Suppliers Group, China's state media said on Sunday night.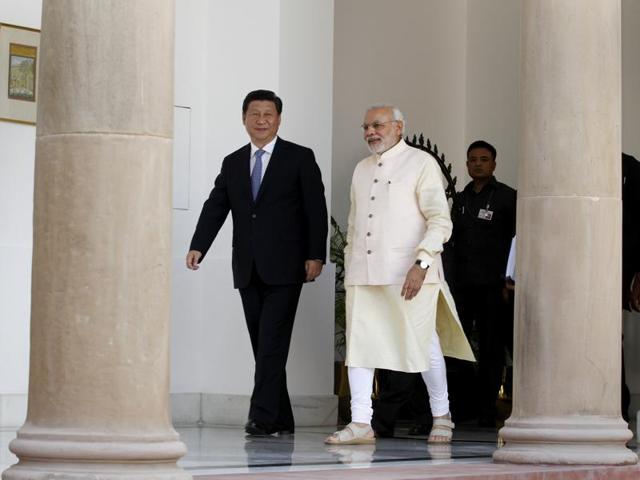 Updated on Jul 25, 2016 01:47 AM IST
Hindustan Times |
, Beijing
Sutirtho Patranobis
Serious consequences await India if it has expelled three Chinese journalists because Beijing did not support its bid for the membership of the Nuclear Suppliers Group, China's state media said on Sunday.
China, it said, should make it difficult for Indians to get visas, a move that could have a bearing on Indian journalists stationed in the country.
"If New Delhi is really taking revenge due to the NSG membership issue, there will be serious consequences.
"On the visa issue this time, we should take actions to display our reaction. We at least should make a few Indians feel Chinese visas are also not easy to get," nationalistic tabloid Global Times said.
A China-led opposition recently stonewalled India's entry into the NSG, an elite club of countries controlling access to sensitive nuclear technology, on the grounds that it is not a signatory to the Nuclear Non-Proliferation Treaty.
Read: Two expelled Xinhua journos hid identities to visit Tibetan camps
Global Times, which is linked to the Communist Party of China mouthpiece People's Daily, was the first state media outlet to react to the report of the expulsion of the three Xinhua reporters --- Wu Qiang, Tang Lu and She Yonggang.
Wu Qiang and Lu Tang head Xinhua's bureaux in New Delhi and Mumbai. She Yonggang was a reporter based in Mumbai. India refused to renew their visas to work in the country.
The newspaper wrote: "In any case, it's not a good thing that India has turned down Chinese reporters' applications for new visas. The act has sent negative messages and media communications between China and India will inevitably be negatively impacted. India has a suspicious mind."
The Chinese government, however, has maintained silence, with the ministry of foreign affairs yet to comment on the rare expulsion.
Top Chinese experts on Sino-India relations said the decision to send off the journalists without clear and substantiated reasons will impact bilateral ties. They sense a chill could spread over India and China ties.
Prime Minister Narendra Modi is expected to visit China in September for the G20 summit and President Xi Jinping is scheduled to be in Goa in October for the BRICS meeting.
"It was a very sad and very bad news," Hu Shisheng, South Asia expert at the government-affiliated China Institutes of Contemporary International Relations, said. "I do not see any logic or reason behind it."
"Media persons bridge the gap between countries; they act as go-between different cultures, promote cultures. I could not figure out if it was trick or a trap by some particular (Indian) government department," Hu added.
The state-run newspaper claimed that Chinese journalists have always faced trouble in India. "Complaints about difficulties in acquiring an Indian visa have also been heard from other Chinese who deal with India. In contrast, it's much easier for Indians to get a Chinese visa," it said.
Tang Lu, one of the journalists being evicted, had to wait several months before she was issued a residence visa in India.
At least two of the journalists have been accused of visiting a Tibetan settlement in Mumbai using false names — basically accusing the journalists of impersonation. The Chinese journalists in Mumbai have maintained their innocence.
"Lü Pengfei, former India-based special correspondent with the Global Times, said there is absolutely no need for Chinese journalists in India to conduct interviews under fake names and it is completely normal for reporters to request interviews with the Dalai Lama group," the article quoted as an example to show how flimsy the grounds for eviction were.
The tabloid blamed "nationalism" for the decision to expel the journalists, and also claimed the West was inciting India.
"Indian society in recent years has witnessed soaring nationalism. Crowned by Western public opinion as the world's biggest democracy, the Indians have a strong sense of pride."
China, the newspaper said, "…should stick to a friendly strategy toward India, as we believe bilateral friendship is in the interests of India as well. On the visa issue this time, we should take actions to display our reaction."
Close Story
Personalise your news feed. Follow trending topics