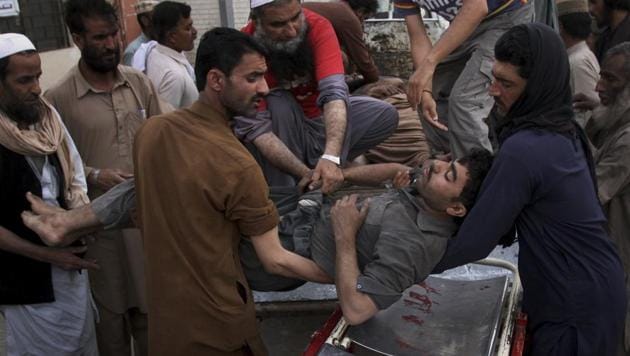 23 killed in Pakistan coal mine collapse due to gas explosion
The accident occurred in Marwaarh, 45 kilometres (28 miles) east of Quetta, which is the capital of oil and gas-rich Balochistan province bordering Iran and Afghanistan
Agence France-Presse, Quetta | By Agence France-Presse
UPDATED ON MAY 06, 2018 02:00 PM IST
Twenty-three miners were killed and nine others were wounded Saturday when a coal mine collapsed due to a gas explosion in southwestern Pakistan, officials said.
The accident occurred in Marwaarh, 45 kilometres (28 miles) east of Quetta, which is the capital of oil and gas-rich Balochistan province bordering Iran and Afghanistan.
"The roof caved in following an explosion triggered by the accumulation of methane gas, killing 23 miners and wounding nine others, two of them seriously", Jawaid Shahwani, the top government official in Quetta, told AFP.
Shahwani said 25 workers were inside the mine when the explosion occurred, adding that all the injured miners had been rescued and taken to hospital.
"We are trying our best to recover bodies but it will take time as most of the bodies are buried very deep", he said.
Pakistani mines are notorious for poor safety standards and bad ventilation.
At least 43 workers were killed in March 2011 when explosions triggered a collapse in a coal mine in Balochistan, which has battled separatist insurgents and Islamist militants for more than a decade.
Balochistan is the largest of Pakistan's four provinces but its roughly seven million people have long argued they do not get a fair share of its vast gas and mineral wealth.
Close