To curb separatist ideas, Chinese county bans India-trained Tibetan monks from teaching Buddhism
While the exact number of monks banned by the Litang county is not known, Chinese officials believe it is necessary to tighten supervision to prevent the "14th Dalai Lama" clique from using local Buddhists to conduct separatist activities.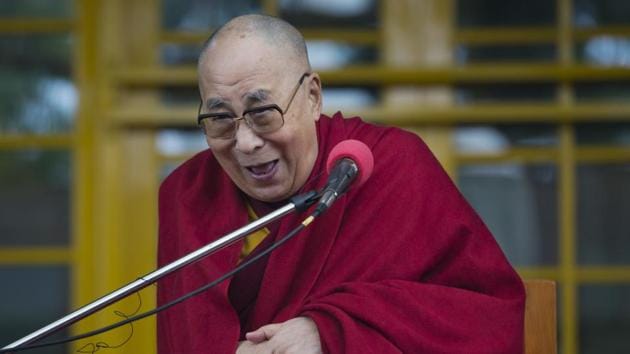 Updated on May 16, 2018 04:49 PM IST
Hindustan Times, Beijing |
Sutirtho Patranobis
A county in southwest China's Sichuan province has banned Tibetan monks it says were "wrongly educated" in India from teaching Buddhism to prevent the spread of "separatist" ideas.
Litang county officials recently issued the ban, the first such move outside the Tibet Autonomous Region (TAR), the nationalistic Global Times tabloid reported. Sichuan is located close to the TAR.
"As some monks received education overseas from the 14th Dalai Lama clique – whom China regards as separatists – it is necessary to tighten supervision so as to prevent the clique from using local Buddhists to conduct separatist activities," Zhu Weiqun, former head of the Ethnic and Religious Affairs Committee of the National Committee of the Chinese People's Political Consultative Conference, was quoted as saying.
It was not immediately clear how many India-trained monks were banned.
Beijing considers the Dalai Lama a secessionist engaged in anti-China activities and plotting to secure Tibet's independence, a charge he denies. The spiritual leader says he only wants autonomy for Tibet.
The county conducts patriotic education classes every year for those educated and awarded the Gexe Lharampa – the highest academic degree in Tibetan Buddhist studies – in India, an official from Litang's ethnic and religious affairs bureau told Global Times.
"Those who behave improperly at patriotism classes or show any signs of separatist intent are strictly monitored and banned from teaching Buddhism to the public," the report said.
While Gexe means knowledgeable, Lharampa is the highest of all four ranks in the Gexe system of Tibetan Buddhism.
Some 105 monks in TAR have been awarded the Chinese Buddhist version of the degree since 2004, state-run Xinhua news agency reported. The test was suspended after Tibetan activists allegedly instigated a riot during the event in 1988.
Litang county, a prominent seat of Tibetan Buddhism, is home to leading religious figures such as the seventh and tenth Dalai Lama. Litang Temple has about 800 monks and can accommodate more than 4,300 students, news site china.com reported.
Close Story