Suicide bomber kills 11 in attack on Peshawar security post
At least six people were killed and 35 injured Tuesday in a bomb attack during morning rush hour on the outskirts of Pakistan's northwestern city of Peshawar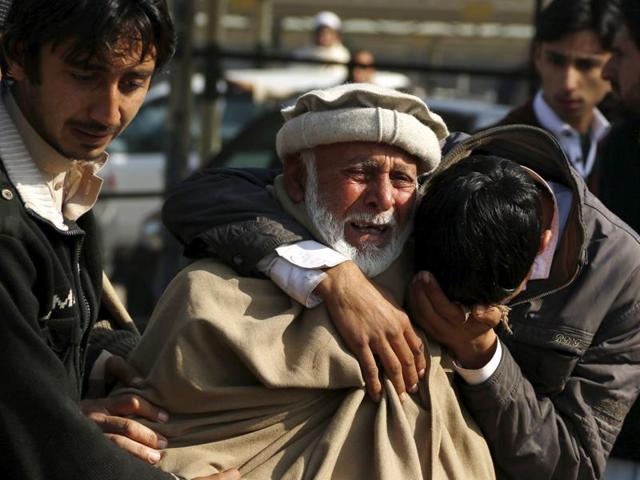 Updated on Jan 19, 2016 02:53 PM IST
Eleven people were killed and more than 30 injured when a suspected suicide bomber detonated his explosive vest near a security check post in the northwestern Pakistani city of Peshawar on Tuesday.
Most of the dead were personnel from the Khasadar militia, Pakistani media reports said. Tribal Union of Journalists president Mehmoob Shah was also killed by the explosion close to Karkhano Market.
"Although the exact nature of the blast is being ascertained, it appears to be a suicide attack," Shahab Ali Shah, political agent of the Khyber tribal region, told the media.
Footage on television showed several vehicles on fire at the site of the explosion.
No group claimed responsibility for the attack.
Karkhano Market is the gateway to Peshawar from the restive tribal areas, where several militant groups are active. Pakistani troops have carried out several offensives against militants in the tribal belt.
Close Story