Walt Disney Animation Studios will be developing a sequel to the blockbuster animated film Wreck-It Ralph.
Director Rich Moore, screenwriter Phil Johnston and actor John C Reilly, who voiced the character of Wreck-It Ralph, took to Facebook to make the announcement on Thursday.
The trio will be reuniting for the follow-up film, which will release in March, 2018, reported Contactmusic.
The plot of the movie follows a video game villain Ralph, who sets his sights on becoming a hero, and his journey bringing havoc to the arcade where he lives. Sarah Silverman will also be back to voice her role of Vanellope von Schweetz.
For the sequel, Ralph is set to expand his rage to the Internet.
"This time, Ralphs's wrecking wreaks havoc on the web, as only he can do, Characters we loved in the first film are back, and we are ecstatic to be working with them - and the actors who voice them - once again," Johnston said.
Read: Wreck-It Ralph 2 is happening, confirms John C Reilly
The film originally, grossed over $471 million at the global box office and was nominated for best animated feature at the Oscars and the Golden Globes.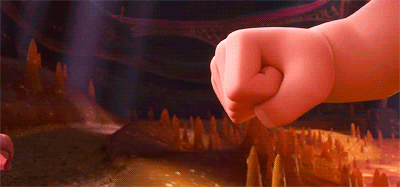 Follow @htshowbiz for more