You might think that after what happened between Jeremy Clarkson and BBC, he would never want the revamped Top Gear to do well but you would be wrong. Clarkson, who has a financial stake in the series Top Gear wishes it to do well so that he can earn more money.
The 56-year-old former host of the show has recently denied claims that he wants the new series, which is being fronted by Chris Evans to fail as he gets paid every time the show gets recommissioned, reports News24.com.
Read: Jeremy Clarkson apologises to the Top Gear producer he hit last year
Clarkson said what's very entertaining is that Evans is having a very hard time at the moment as he attempts to put Top Gear back together again, adding that it is being suggested that he is behind it and is trying to scupper him.
The new cast and crew of Top Gear. (BBC)
Read: Top Gear host Jeremy Clarkson suspended
He further said that every time the show gets recommissioned, he gets paid and it's a part of his BBC contract.
That's Clarkson for you!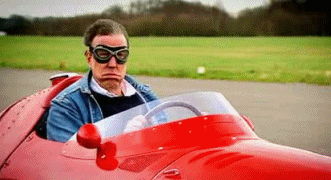 Follow @htshowbiz for more