Introduce the cheetah, with caution and guidelines | Opinion
Feb 03, 2020 10:32 PM IST
The plan to bring the cheetah to India should have a minimum requirement of setting up a grassland policy
In 2013, the Supreme Court (SC) delivered a judgment on lions in India. The judgment directed that the wild lion population confined to Gir in Gujarat should be given a second habitat in Madhya Pradesh within six months. This was to ensure the population's survival in the case of catastrophic events. The same judgment also said a separate proposal to "reintroduce" cheetahs to India should not go ahead as cheetahs from Africa, available for the reintroduction, were not the same as the Asiatic cheetah, which became locally extinct in India after Independence. The 2013 judgment is considered a landmark because it laid out several progressive tenets, including the "species-best-interest standard"—stressing that policy should implement what is best for a wild species rather than what was best for people.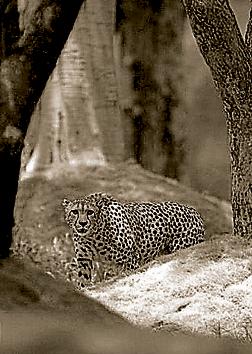 Seven years later, the SC, in a January order, has said that cheetahs from Africa can be brought into India, an active move to associate cheetahs with India once again. This is interesting on two counts. First, the January judgment frames the introduction of the African cheetah as an "experimental basis in carefully chosen habitat". This is new for conservation; an experiment which works towards de-extinction of a species gone for decades, rather than gradually setting up tones for "natural progression". Second, the cheetah order comes in the shadow of the fact that the 2013 order on lions was never followed.
The 2013 judgment hinged on the alien-ness of the African cheetah, as the subspecies is different from the Asiatic one. The Asiatic cheetah is now found only in Iran, which has too few cheetahs to send any to India. The new judgement stresses that bringing African cheetahs will not be a "reintroduction", but an introduction. This is a bringing forth rather than a bringing back; an act that seeks to address extinction through a next-best substitute. The cheetah is considered part of Indian culture; the word chitra standing for variegated patterns. It is also the first notably Indian animal that went extinct in recent memory (other animals that went extinct from India were the pink-headed duck and Sumatran rhino, but they were not as well-known as cheetahs.) Thus, the cheetah inhabits a cultural box which is outside of purely scientific conservation.
The question now is: What should be the species best-interest standard for cheetahs? Any move to address extinction is complex, and it becomes even more layered when it comes to large carnivores.
The cheetah should not be brought to India if certain issues are not addressed. Equally, bringing the cheetah to India can address problems typical to carnivore conservation and neglected habitat. The question of habitat is important as we have shown a historical skew towards protecting lush green forests. The cheetah is a creature of drier, more neglected spaces — grasslands and thorn forest. Not looking particularly green nor with dense canopy cover, both grasslands and thorn forest have been burnt, cleared, converted into industrial zones or decreed as wasted areas. Bringing the cheetah to India should have a minimum requirement of setting up a grassland policy. Sites in discussion for cheetah colonisation include Nauradehi sanctuary in Madhya Pradesh or the Shahgarh landscape near Jaisalmer; but we shouldn't consider cheetah introduction as a tightly-managed "experiment" only in these sites.
Instead, a new grassland policy should address issues with grasslands sites specifically, and thorn forest more broadly. Grasslands need grazing policies and protection against conversion; and thorn forests need protection from being mined or sold.
Both grasslands and thorn forests are legitimate, living ecosystems with iconic species such as the Great Indian Bustard, caracal and the Indian wolf but the fact that these species are declining is because their habitat is not valued.
Conserving cheetahs will also mean dealing with conflict with people outside and in protected areas. While the relatively small cheetah is unlikely to have negative encounters with people, it may eat livestock. The model of co-existence with a carnivore constantly needs innovation and fine tuning. Studies show that where authorities are responsive in compensating kills or damage, there is less conflict with carnivores. Creating effective and quick conflict-resolution models should benefit the Indian wolf which shares a similar habitat. We also need to strengthen responses to invasive threats like domestic dogs forming packs and attacking wildlife, particularly outside protected areas.
Some would say India should focus on the species it has; especially the ones that are in neglected areas like grasslands. Yet, if we admit that conservation is also cultural, bringing cheetahs to India — with a grassland policy and innovation in place — may be the shot of conservation optimism that grasslands and 'degraded' forests need. What we don't need is patriotism through animals; but what we still do need are new ways of seeing places that don't look impressive to us.
Neha Sinha is with the Bombay Natural History Society
The views expressed are personal