Patna Museum losing its heritage on the eve of centenary
The Bihar government's decision to shift its treasures to the newly created Bihar Museum in Patna is extraordinary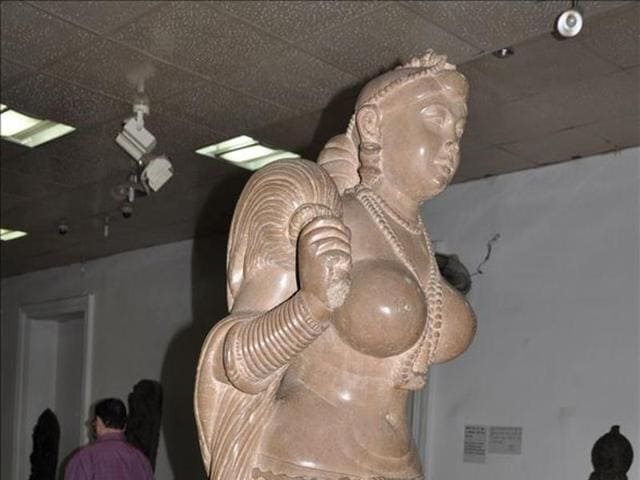 Updated on Sep 24, 2016 10:01 PM IST
Siddharth Chowdhury's superb The Patna Manual of Style evokes much that is quintessential about Patna through a man called Hriday Thakur. There is an enormous love for books and culture that is central to this character, and in my mind's eye, this is what I imagine when I think of Patna. It is institutions around books and culture that make Patna memorable. One of those is the Khuda Bakhsh Oriental Public Library, whose outstanding collection of manuscripts goes back to 1891. The other, with an equally magnificent collection, in this case of sculpture and antiquities, is the Patna Museum founded in 1917, which means that next year will be its centenary.
Read:How safe are India's famed museums: A quick status check
If one was to compare the two institutions, an important difference becomes obvious. The Khudha Bakhsh Library is staffed by people who take immense pride in showing its treasures. As with many institutions of national importance, the central government has not found the time to appoint its director but, at least, its collection is carefully kept and made available to anyone interested in it. On the other hand, while the Patna Museum has an outstanding range, from the incomparable Didarganj Yakshi to the stunning Chausa bronzes, unlike the Khuda Bakhsh Library, its collection is on the verge of being dismembered. This historical museum is on the brink of losing its masterpieces. In this case, it is the state government that is presiding over the forthcoming demise of the museum.
The reason for this is that the Bihar government has decided to shift its treasures to the newly created Bihar Museum in Patna. This has been planned as a history museum for the state. That a new museum in the same city will be created by preying upon the historical collection of another one is extraordinary. No museum worth its salt would usually allow this to happen. The British Museum, for instance, is unlikely to give away part of its collection to the Victoria and Albert Museum in London. For that matter, it is equally unlikely that the National Museum in New Delhi will part with its modern paintings which the National Gallery of Modern Art may well feel should be in its portals. Patna, obviously, is pioneering a new manual of style for museums -- where an old city museum's collection, seen by thousands of daily visitors, is cannibalised for setting up another museum in the same city.
Read: Nitish stresses on quality in proposed Bihar museum
There are some who argue that the treasures of the Patna Museum need a better home because of security concerns. Eighteen of its bronzes were stolen some years ago, although 17 of these were eventually recovered. My answer to this argument is that the same institutional malaise exists in the National Museum as well as the CAG audit revealed. There had been 156 cases of theft/loss of art objects but the solution for this was not that the National Museum be emptied of its treasures. Instead, this malaise had to be addressed, and better safeguards put in place.
Read: Patna museum open to photography now
Beyond the tragic irony of a museum being emptied of its masterpieces even as it completes hundred years is the manner in which this has been done. None of the administrators looking after the Patna Museum stood up as guardians to protest against this decision. Is this because bureaucrats run the museum and not academic administrators? Historians like BP Sinha and PL Gupta were once associated with this museum and it is unlikely that they would have tamely acceded to such a preposterous state government project. They would have surely pointed out the wealth of antiquities in Bihar's villages and towns, which could be tapped for the new museum. A bottom-up strategy should have been adopted, with a museum committee moving around the Bihar countryside asking villages to part with some of their sculptural and archaeological relics for creating the Bihar Museum. People across Bihar would have had a sense of having contributed to the creation of a museum in the capital of their state.
The tragedy that confronts the Patna Museum is a real one. It need not be so. Patna can be home to more that one great museum. The Bihar Museum should flourish but not at the expense of its much older counterpart.
Nayanjot Lahiri is a professor of history at Ashoka University
The views expressed are personal
Close Story