PM's visit to Central Asia could provide new strategic direction
Jul 03, 2015 01:34 AM IST
To play a bigger role in Central Asia, India must synchronise its initiatives into a strategy of engagement, writes Gulshan Sachdeva
Along with attending the 7th BRICS summit and the 15th Shanghai Cooperation Organisation (SCO) meeting in Ufa in Russia, Prime Minister Narendra Modi is also visiting all five Central Asian republics of Tajikistan, Turkmenistan, Kazakhstan, Kyrgyzstan and Uzbekistan next week.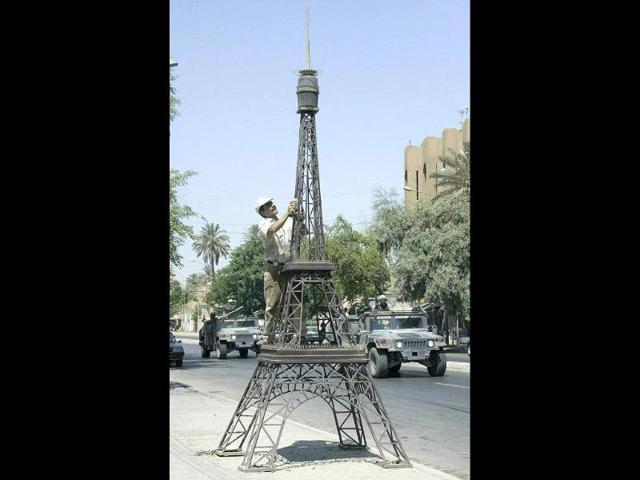 This will be the first visit of any Indian prime minister to all the Central Asian countries simultaneously since they became independent in 1991. The visit could provide a new strategic direction to the 12-point 'Connect Central Asia' policy announced by the previous government in 2012.
The strategic location, energy resources, competition for pipeline routes and the sheer number of regional and global players were sufficient reasons for many analysts to create theories of the 'New Great Game' in Central Asia in the 1990s. Despite the intentions and rhetoric, India was never really part of any competition during the initial phase of the 'game' in the region.
With no direct road transportation access, plus difficult market conditions, the region did not become attractive to Indian private companies. Compared to the Soviet period, economic relations with the region had also declined considerably.
Still, India was comfortable in dealing with Central Asian regimes as they had provided stability and were committed to fight religious terrorism.
Moreover, many in India believed that Russia will continue to have a decisive role in Central Asia because of its advantage of history and geography. Now when China has increased its engagement in the region considerably and created a huge profile for itself through trade, energy deals, military agreements and the SCO, India has to work out a different strategy.
Moreover, the post-2014 developments in Afghanistan have added a new dimension to India-Central Asia ties, particularly in the context of difficult India-Pakistan relations.
Any failure of the Afghanistan project will pose common security challenges to both India and Central Asia. Relative stability in Afghanistan, on the other hand, will open up tremendous economic opportunities.
India, Russia, the Central Asian republics and Iran have worked together in the past during the Afghan instability. This is the right moment to discuss the dynamically changing situation in Afghanistan with the Central Asian leaders and also work out strategies for economic and energy cooperation.
Building on its past linkages, India has already signed strategic partnerships with Uzbekistan, Kazakhstan and Tajikistan. With possible membership in the SCO, India's engagement with the region is likely to be strengthened.
With increasing Chinese dominance and relatively declining Russian presence, India will have to play a much bigger role in the region than it has so far. It has to assert its rapidly growing political, economic and military capabilities in Central Asia, which is strategically vital for Indian interests.
The region is important because of old cultural and civilisational links, energy resources and strategic location (Tajikistan is located only about 20 km from Greater Kashmir). India's military facility in Tajikistan is very close to bases of anti-Indian terrorist groups as well as near the territory where China and Pakistan are engaged in military and economic cooperation.
Oil and gas resources from Kazakhstan and Turkmenistan along with Russia could improve our energy security. Both India and Kazakhstan are exploring possibilities of India importing crude oil and gas from Kazakhstan, either through a pipeline or as LNG in ships. Hydrocarbons could be transported first to Iran via the Caspian Sea and then transported through Iran via pipeline.
The Chabahar port, built by India in Iran, will also become operational next year. Linking these connections with the Zarang Delaram road built by India in Afghanistan and also with the International North South Trade Corridor will give India access to Afghanistan and Central Asia, bypassing Pakistan.
If there is any further positive movement on the Turkmenistan-Afghanistan-Pakistan-India gas pipeline project, it could further boost India's links with the region. India and Russia are also discussing bringing Russian hydrocarbons to India via Central Asia or perhaps through China.
So if India plans to play a big role in the region, it has to synchronise these initiatives into a larger strategy of engagement. Obviously, Iran becomes a crucial factor for any Indian strategy for engagement in Central Asia.
Meanwhile, the Chinese 'One Belt One Road' project is in full swing in Central Asia.
In 2013, Chinese President Xi Jinping made a 10-day visit to four Central Asian countries and signed an estimated $48 billion worth of investment and loan agreements in the areas of energy, trade and infrastructure.
Chinese trade and investment has already surpassed Russian economic linkages in Central Asia. The Russian economic downturn due to declining oil prices and the impact of economic sanctions has started affecting Central Asia.
The fall of the rouble and decline of Russian growth has also led to a significant decline in remittances in Central Asia, particularly in Tajikistan and Uzbekistan. With declining military engagement in Afghanistan, the US interests in the region are also on the decline.
In these circumstances, Central Asia would be looking for enhanced strategic and economic engagement from India. This also fits in well within the 'multi-vector' foreign policies of most Central Asian states, in which they are trying to balance their relations with Russia and China through enhanced engagement with the West and regional players. Modi's visit will be keenly watched and its outcome may create new dynamics in the region's geopolitics.

Gulshan Sachdeva is professor at School of International Studies, JNU
(The views expressed are personal)