Opinion | Tata and Jet Airways: What goes around comes around
May 06, 2019 07:52 AM IST
As Jet goes through its jet throes, and Naresh Goyal licks his wounds in obscurity, their single biggest hope has been the Tata Group
The big business story these days is how Jet Airways has crash landed in slow motion. The grounding of India's leading full-service airline has created a huge amount of turbulence: Passenger fares have skyrocketed and thousands have lost their livelihood. As a platinum privilege member and a very frequent flyer, I have been hugely impacted too.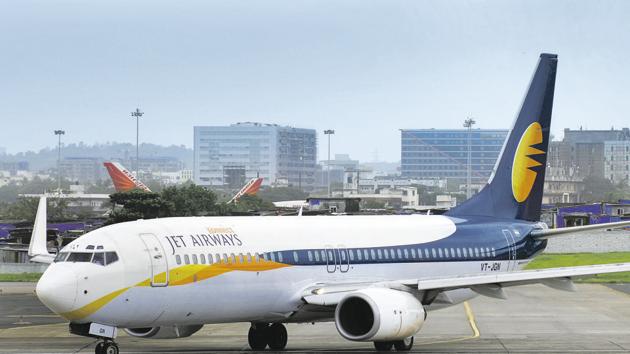 Thinking of Jet took me back 25 years to 1994. Post my MBA, I was thrilled to be accepted by the prestigious Tata Administrative Services (TAS). Even more exciting was my first project: The Tata Singapore Airlines JV. This effort to start a world class airline in India was the big business story then.
Stay tuned with breaking news on HT Channel on Facebook.
Join Now
Few people know that the inspiration for Singapore Airlines was JRD Tata's Air India — then among the best airlines in the world. The Singapore politicians and bureaucrats came to learn from him how to build a world-class airline. JRD, with his magnificent generosity, shared his mantras of service, humility and operational excellence with them, and Singapore Airlines (SIA) was born. Soon, it became the best airline in the world, and has kept its crown almost every year since then.
It was poetic justice, therefore, that in 1994, they came back to build an airline with Tata — in a sense, repaying the debt they owed to its legendary founder. The largest and most respected industrial house in India was going to join hands with the best airline in the world and create Tata Singapore Airlines.
No wonder everyone, including me, was giddy with excitement. I still remember the project vividly. I flew around 19 cities in 14 days with two hugely experienced SIA pilots. Once they overcame their initial disappointment that I was not a pilot — in fact, I could not even fly a kite — they adopted me as their own as we went around the country surveying airport and airfields. Their flying experience, their aviation knowledge, their assessments of pilots and Doppler radars was a learning experience. Their attention to detail was terrifying. I spent days finding out costs and specifications of wheelchairs we would need to buy for differently abled passengers. While I lost touch with the pilots, I remembered the lessons they taught me.
Along with the entire nation, I was convinced that we were building something special and expectantly looking forward to it. All of us, except two men — the then aviation minister and Naresh Goyal. It was an open secret that the founder of the fledgling Jet Airways saw Tata-SIA as a threat, and he did everything possible to stop it. Rules were changed, permissions withdrawn, words taken back, as the aviation minister was favourable to Goyal. The Tatas could not stoop to retaliate to this form of competition. They did not, and would not, manage the environment. SIA went back to Singapore to continue building the best airline in the world, and Jet Airways spread its wings and became the leading airline in the country.
Many of us, I remember, refused to fly Jet for years afterwards.
Now, 25 years later, the shoe is on the other foot. As Jet goes through its death throes, and Naresh Goyal fades into obscurity, their biggest hope is the Tata Group. And, as it withdraws from its prized slots and premium routes, one of the airlines working overtime to fill those is Vistara — a joint venture between the Tata Group and SIA. Tata Singapore Airlines Version 2.0.
I tweeted this story, and it went viral on Twitter and WhatsApp, as more people than I anticipated were interested in it. A couple of days back, an email pinged on my phone. I paraphrase the same:
"Hi Jaspreet,
I am XXX, retired SIA captain. Your post on Karma and Jet Airways was forwarded to me by a former colleague who knew I was involved in the original TATA/SQ project. It was an exciting and truly unforgettable project!
A pity it didn't come to fruition then, but better late than never.
During our trek around India then, my colleague and I were warmly and competently chaperoned by a bright young man, fresh out of graduate school. Since then, I've always wondered what became of him and the wonderful opportunities that lay in his future.
Are you that gentleman? If you are, it would be nice to reconnect after 25 years and relive some experiences of that adventure."
Time is not linear, explained our ancient sages, it is a circle. The core concept of karma is that what goes around comes around. The axe forgets, but the tree remembers.
Jaspreet Bindra is a digital transformation consultant and the author a forthcoming book "The Tech Whisperer"
The views expressed are personal