Uniform Civil Code: 'Gender just' laws can work against women
Aug 18, 2016 08:51 PM IST
Any demand for codifying Muslim Law or a Uniform Civil Code should place this reality in context and ensure that no man gets away with wrongdoing
Chief Justice of India TS Thakur will decide next month if the practices of instant triple talaq and polygamy are to be declared illegal. At the same time the Central government is seeking the opinion of the Law Commission to examine all aspects pertaining to the Uniform Civil Code (UCC).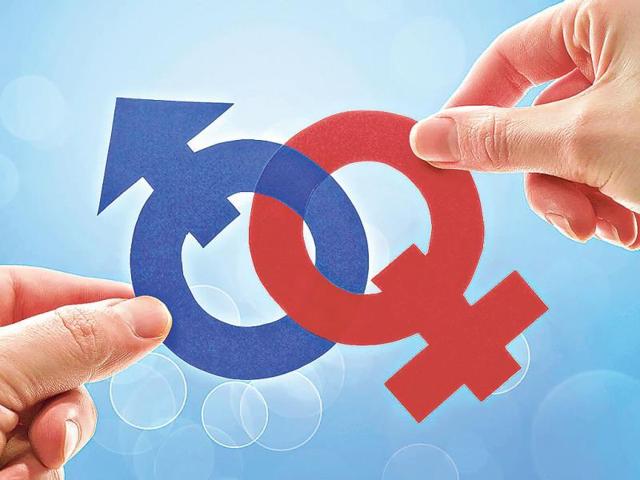 There is a belief that the Hindus are governed by a "modern and gender just law". This notion has been internalised by some Muslim women's groups, who wish to reform Muslim law on the lines of the Hindu Marriage Act. For instance, a draft prepared by the Bharatiya Muslim Mahila Andolan attempts to make polygamy invalid. It will be prudent for the legislature to examine how abolishing polygamy has played out for Hindu women, especially since this provision was introduced into the statute to secure their rights.
Read | When progressives turn reactionary
Until 1955, Hindu marriages were polygamous. Men could marry as many women as they chose. Marriage was considered a sacrament and the right of divorce was not recognised. All wives, including 'mistresses', 'maids' and 'concubines', had rights.
Women taking part in the nationalist movement had raised the demand for monogamy. In 1955, Hindu Law was codified and polygamy was made illegal. There was a lofty hope that Hindu men would become monogamous overnight. If the husband was bigamous or adulterous, the wife could use this as grounds for divorce (however, social realties ensure that families and women themselves do not see divorce as an option).
But sadly the early women's movement overlooked the aspect of safeguarding the rights of the second wife, whose relationships were declared void and invalid. This means that when a Hindu man takes a second wife (since there is no scope of verifying a previous marriage, it is very simple for men to lie) or fathers children, the law does not expect him to maintain her. If the second wife approaches the court to claim maintenance, the husband can bring on record the previous marriage and the second wife is denied maintenance.
Read | Uniform civil code: Take all stakeholders on board
The failure of the law can be seen in the Supreme Court judgment in Savitaben Somabhai Bhatiya v State of Gujarat, 2005, in which the right of maintenance was litigated under CrPC. The court held that however desirable it might be to take note of the plight of the unfortunate woman, it could not introduce any artificial definition to include woman not lawfully married because it was the legislature's intention that was relevant.
Almost 50 years after the enactment of the Hindu Marriage Act, women's groups tried to safeguard the economic rights of second wives through the Protection of Women from Domestic Violence Act, 2005 (PWDVA). It broadened the definition of "aggrieved woman" to include "a relationship in the nature of marriage". It almost seemed that second wives could now easily claim maintenance and protection from domestic violence.
Read | An emotive issue
But in D Velusamy v. D Patchaiammal, 2010, the Supreme Court ended all hopes for the second wife. The court held that women in bigamous relationships were not entitled to maintenance because that would violate the provisions of monogamy under the Hindu Marriage Act. The judge referred to women in such relationships as "mistresses", "keeps", "maids" and "concubines" and said they were not entitled to any rights.
Some courts have tried to safeguard the rights of second wives by using broad legal interpretations. The Bombay High Court in Govindrao v Anandibai held that since the Hindu Marriage Act was a piece of social legislation, the legislature could not have intended that if a Hindu woman was duped into contracting a bigamous marriage, she should be deprived of her right to claim maintenance. In Anupama Pradhan v Sultan Pradhan, 1991, when a husband pleaded that since the woman was his second wife he was not obliged to pay her maintenance, the court took recourse to the uncodified Hindu law and held that since the marriage was governed by ancient Hindu Law (which permits bigamy) and not by the reformed code, the second wife was entitled to maintenance. Justice Vikramajit Sen and Justice AM Sapre of the Supreme Court in May last year dismissed a petition by a man who claimed that since he was married before entering into the live-in relationship, his partner could not claim the status of a wife. The courts slammed the person for referring to his erstwhile live-in partner as a "call girl" and granted her maintenance. But such judgments are few and far between.
Read | The Uniform Civil Code is good but can wait
So it seems that the progressive-sounding provision of monogamy, ushered in with great fanfare as an instrument of empowering Hindu women, has turned out to be a mockery. While men are allowed to go scot-free for their illegal and criminal act, the blame, stigma and economic loss have to be borne by women.
One of the strongest criticisms against Muslim personal law in India is that it permits Muslim men to take more than one wife. But the fact that Muslim men who marry more than once are legally bound to fulfil their legal and social obligations towards each wife is often ignored. Any demand for codifying Muslim Law or a Uniform Civil Code should place this reality in context and ensure that no man gets away with wrongdoing.
Read | The fight against triple talaq is a fight for basic dignity
Audrey D'Mello is programme director, Majlis Legal Centre.
The views expressed are personal.