We need better reporting of household air pollution
It is vital to institutionalise effective mechanisms for reporting of air pollution-related disease burden at last mile locations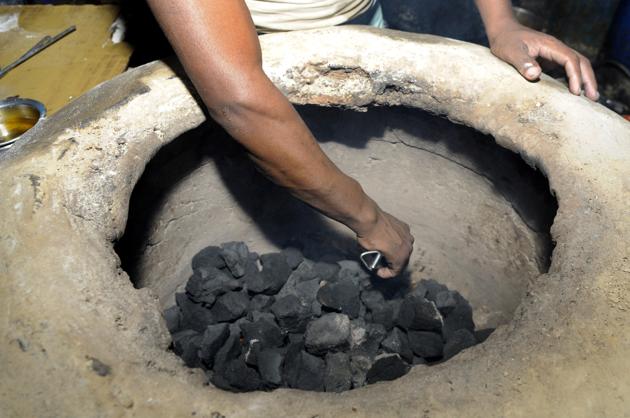 Updated on Dec 12, 2018 04:35 PM IST
The recent surge in air pollution levels in New Delhi has once again attracted a lot of attention. In normal conditions, this level of exposure to air pollution — particularly PM 2.5 — witnessed in the capital is a daily instance in households where solid biomass is burnt in poorly ventilated spaces. It is estimated that household air pollution (HAP) related to cooking causes 1.3 million premature deaths in India (WHO, 2018). In addition, it also leads to almost 30% of the ambient air pollution in the country. One of the major constituents of HAP is PM 2.5, which affects local and regional climate change, and can cause environmental degradation.
Owing to these problems and to realise India's voluntary commitment as part of the 2015 Paris climate agreement, the Bharatiya Janata Party government introduced the Pradhan Mantri Ujjwala Yojana, which aims at provisioning cleaner liquefied petroleum gas (LPG) cylinders to poor households. So far, over 50 million households have benefitted from the scheme. Still, there are households that use biomass-based cook stove and cooking fuel. Even among those who have an LPG connection, which constitutes both the well-off and poor households, burning of solid biomass on a regular basis or on special occasions is still practised.
In a recent study prepared by the Automotive Research Association of India and The Energy and Resources Institute (TERI), it has been highlighted that close to 3 million households in the National Capital Region (NCR) use biomass fuel. It is noteworthy that the use of traditional stoves and burning of solid biomass is not restricted to cooking only. It is also used for multiple purposes such as space heating, keeping the flies/insects away in the animal sheds, warming food/water for preparing an animal feed. While all of this is known for a long time, the wider focus has been given on replacing the biomass-based cook stove that is used for cooking food only. This leaves the issue of HAP unaddressed. Incidentally, most large scale household surveys only capture data for biomass-based cook stoves used in the house and don't capture data for fuel and device used for space heating in households.
Exposure to HAP is detrimental to health. But household dwellers, who are regularly exposed to toxic fumes, do often not realise this or associated economic implications.
At the macro level, the health impacts of HAP are estimates, which are generated using scientifically proven models. Many of these models draw data from scientifically robust work undertaken by researchers, government institutions and from reports of other eminent institutions.
There is a need for exploring ways to strengthen the model by feeding data that is more reflective of the insights at the grassroots. In the current paradigm, we don't gather large scale micro level data pertaining to air pollution-related disease burden at short intervals.
This can be realised by introducing institutional mechanisms for reporting HAP/air pollution-related disease burden. Having a more robust estimate of HAP/ air pollution-related health impact will enable in setting a baseline that can be leveraged in the long run to determine the benefits of mega energy access initiatives in any particular region. A country-wide decentralized reporting mechanism can be mandated by the government, supported by Information Technology, which enables health care centres to upload details of cases linked to air pollution.
Martand Shardul is fellow, Rural Energy and Livelihoods, TERI
The views expressed are personal
Close Story