What is behind Indians' life expectancy going up?
An improvement in healthcare along with a decline in infant and child mortality have contributed to this progress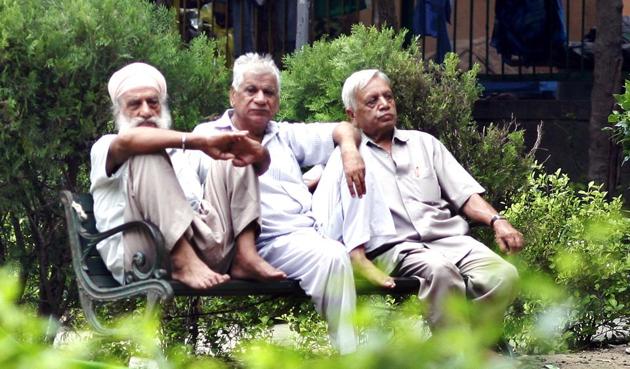 Updated on Apr 29, 2019 08:16 PM IST
In the Puranas, there is a reference to a demoness named Jataharini. I should be careful however; in Ayurveda, the same word means a group of diseases. Here, I mean the demoness Jataharini, as it was in Markandeya Purana. There, she was a demoness who snatched away newborns. She was also mischievous. She would take away a baby from one house to another, and from there to another, to create confusion. In the process, she would eat up the every third baby that she grabbed.
The Jataharini story effectively tells us that the infant mortality rate then was 333 per 1,000. Some four centuries ago, these were levels throughout the world. Lack of data doesn't allow us to get a firm handle on infant mortality rates (IMRs) in pre-Independent India. Around 1900, India's IMR would have been around 200. Some advanced countries had much lower IMRs. In 1900, Portugal had an IMR of around 150. This was more or less the level in most parts of England and Wales in second half of the 19th century. In more advanced countries, declines in IMR happened after 1900.
In 1951, India's IMR declined to 146. Latest figures — an IMR of 34 — are for 2016. Sure, there are interstate variations. In Assam, Madhya Pradesh, Odisha, Rajasthan and Uttar Pradesh, IMR is still stands above 40. But it's declining all across the country, and is true for every state.
In 1940, Minoo Masani wrote a book that is all but forgotten now. It was titled Our India and it dealt with children. Masani's views were socialist in tone. According to the book, the life expectancy in 1940 was 27 years. Masani had used numbers from the 1931 Census. By the time the Censuses of 1941 and 1951 came out, India's life expectancy had increased to 32 years. (Naturally, India in 1931 and 1941 was geographically different from the India of 1951). In Census 2011, it went up to 67 years, with, understandably, some difference between the life expectancy of males and females. In 2019, numbers are bound to go a bit higher, which we will know only in Census 2021. If this is an indicator, India surely fares better in 2019 than in 1951.
Why has life expectancy increased? It may have many obvious reasons: sanitation, sewage treatment, clean drinking water, immunisation, control of smallpox, tuberculosis, malaria, better medical treatment and so on. We normally use the expression life expectancy (in years), but we really mean life expectancy at birth. We often forget that as we survive longer, life expectancies increase. These numbers emerge from what demographers call life-tables. These are estimated, and are not direct Census figures. Ignoring the male/female difference, this is what such numbers look like today: Roughly, life expectancy at birth is 68.7 years; at age one, it is 71.6 years; at age five, it 72.1 years; at age 10, 72.4 years, at age 12, 72.8 years; at age 30, 73.5 years; at age 40, 74.4 years; at age 50, 75.8 years; at age 60, 78.1 years; and at age 70, 81.5 years.
In 2016, the average life expectancy in the United States was 78.7 years. If you happen to survive till 70, you are not that worse off compared to an average American. To make an apples versus apples comparison, at age 70, life expectancy in US is around 85 years. Even then, the Indian is not that worse off. If you survive till that age, nature of disease and access to medical services are probably the same as in more advanced countries. The average Indian is worse off at earlier ages. Since Independence, life expectancy at birth has increased in India, which is pretty much clear.
Has it increased because of declines in infant mortality (that is, children below one year of age) and child mortality (that is, children below the age of five) or has it increased because of health improvements elsewhere in the age spectrum too? It's probably a combination of both, and one is asking for a decomposition (or break-up) between two kinds of effects. Unfortunately, the answer is complicated since it depends on the stage of demographic transition. In the initial stages, most increases in life expectancy are attributable to mortality declines for infants and children. In later stages of demographic transition, increases are more attributable to mortality declines across the age spectrum.
Bibek Debroy is chairman of Economic Advisory Council to the prime minister and a member of Niti Aayog
The views expressed are personal
Close Story