Why reservation in promotions for state jobs is a non-issue
Jun 20, 2018 07:14 AM IST
To increase the representation of Dalits in senior positions, we must ensure that we fill all reserved positions at the entry level itself.
Reservations in promotions have been a controversial subject with the courts not willing to permit them and governments amending the Constitution to restore them. The Supreme Court has now allowed the government to go ahead with promotions "in accordance with law" and "subject to its further orders" in the matter.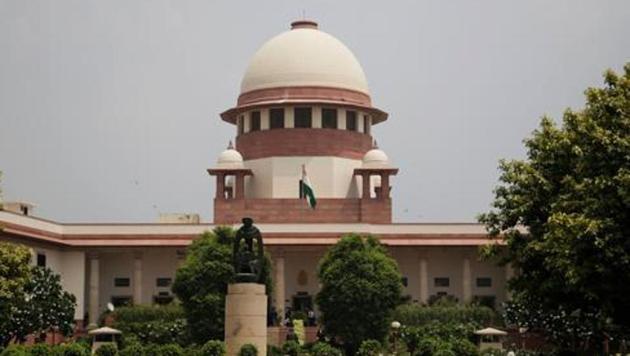 But the apex court has not really stayed the judgments of various High Courts that had quashed reservation in promotions. Yet Union Minister of Social Justice, Thawarchand Gehlot, has said that the order will pave the way for such reservations and there is no need of the ordinance announced by Ram Vilas Paswan as a member of the group of ministers examining this issue any more.
Unless the apex court's judgment in the M Nagraj case (2006) is either reversed by a larger bench or overturned by an ordinance, there won't be clarity on this contentious issue. Our courts have largely been opposed to reservation in promotions and favoured reservation in initial appointments.
Accordingly, in 1963, the government notified that there shall be no reservation in promotions to Class I and Class II positions. A five-judge bench of the apex court headed by CJI Wanchoo upheld this policy in the CA Rajendran case (1968).In the Indira Sawhney case (1992), in which the implementation of the Mandal Commission and OBC reservations was challenged, the Supreme Court agreed with Justice Kailas Nath Wanchoo and held that the reservation policy cannot be extended to promotions. To restore provision of reservations in promotions,the 77th constitutional amendment was passed.
As SC/ST candidates got quick promotions ahead of their batch mates, realising heartburn among general candidates, the court restored their seniority once they, too, were promoted. The Parliament intervened again through the 82nd constitutional amendment to give back "consequential seniority" to SC/ST promotees. In fact, the flip side of reservations in promotions is the frustration of general candidates of officers of the same batch who permanently become juniors to their own SC/ST batch mates and have to work under them for many years. We need to evolve some kind of mechanism to address this.
In the M Nagraj case (2006), a five-judge bench of the apex court didn't follow the larger bench's decision and mandated satisfaction of three conditions before the government could extend reservations in promotions, that is, collection of quantitative data as to backwardness of beneficiaries; inadequacy of representation of such class and no effect on the "efficiency of administration".
How would this work? The backwardness of Dalits needs no quantitative proof. The mere fact that certain castes had been notified as scheduled castes by the President is ultimate proof of the backwardness of these castes. Moreover, if a person is backward at the initial appointment, where is the need for examining his backwardness yet again at the time of promotion? The inadequacy of representation needs no proof either as we have not yet filled 22.5% positions reserved for SCs and STs. In fact, at higher designations such as secretaries, they are almost non-existent. In the last 70 years or so, hardly any Dalit occupied the top four secretary positions of the central government: finance, home, defence and external affairs.
No candidate's efficiency can be ascertained prior to his or her appointment. Even the most meritorious candidate, once appointed, may prove to be highly inefficient. Efficiency does not necessarily depend on merit for each and every post.
A new study on last year's medical admissions has found that in the National Eligibility Cum Entrance Test, it is money rather than quota that dilutes merit. This is because even as SC candidates were admitted with a score of 398 and ST ones with a score of 332, NRI candidates got admission on a score of 221. Under the management quota, too, people were admitted at a score of 315. The real dilution of merit owing to SC/ST reservations, therefore, takes place in private colleges, not in government colleges.
Reservation in promotions is basically a non-issue since other than the IAS, IFS and IPS, in all other services, promotions are made through Departmental Promotion Committees, which, depending upon position, do take into account confidential reports as to the performance of the employee in question over the past five to eight years.So, only those who have been consistently efficient are promoted.
To increase the representation of Dalits in senior positions, we must ensure that we fill all reserved positions at the entry level itself.
The author is an expert of Constitutional Law and presently Vice-Chancellor NALSAR University of Law, Hyderabad
The views expressed are personal
"Exciting news! Hindustan Times is now on WhatsApp Channels
Subscribe today by clicking the link and stay updated with the latest news!"
Click here!