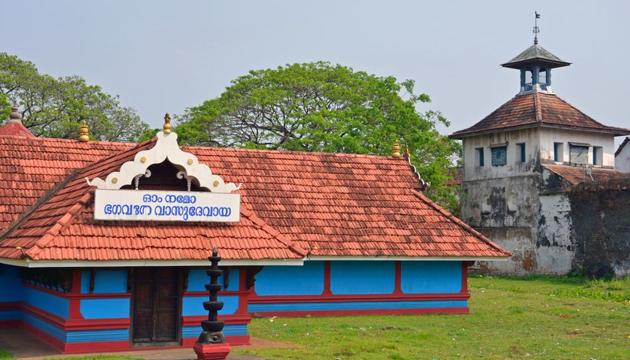 India Heritage Walk 2018: Exploring the history of the Jewish settlement in Kochi
As part of the month-long India Heritage Walk, we explore the history of the Jewish settlement in Kerala, and their customs and traditions.
UPDATED ON FEB 25, 2018 02:56 PM IST
Though the Jewish settlement in Kochi is known the world over, there is little awareness about the customs and traditions preserved and followed by the community, says Elias Josephai, one of the few Jews left in the country.
"We staunchly follow our rules and that's why we could retain our history and traditions for centuries," Josephai said, while talking during the Abhimukham, an endeavour by Sahapedia, an online initiative to revive the Indian arts and traditions, organised at Kadavumbagham Synagogue here.
Throwing more light on the subject, he elaborated on many of the customs strictly followed by the community over the centuries. "There are rules and laws for everything including washing, bathing, and cooking. As far as food is concerned, we do not take meat and milk together. But they can be taken separately after a gap of three hours. Most importantly, the vessels used to store these items should be washed separately," he said.
Known as Babu locally, Josephai is one of the last handful of Jews left in Kerala. He is the current custodian of the Kadavumbagam Synagogue at Mather Bazar in Kochi. His family left for Israel in the seventies while he chose to stay back to watch over the synagogue.During the Shabbat, Jews do not work or even cook food.
"It's the day of rest.. In olden days, there used to be a kerosene stove which is usually warm and we keep food which has already prepared on it and this kept it warm," he said.
The programme was organised as part of IHWF 2018, collaborated by Sahapedia and YES Culture, to encourage citizens to explore the tangible and intangible heritage of their cities and towns.
Through this initiative by Sahapedia, Elias explored the history of Jewish settlement in Kerala through his personal narratives in the wake of a dwindling Jewish community in the city. His efforts are of immense importance as he is one of the last Jews left in the state.
The month-long India Heritage Walk Festival 2018 is being held from February 1-28 in various parts of the country. It explores the diversity that characterises the Indian cultural fabric, such as food, heritage, nature, art and architecture. There will be walks, talks, and film screenings across India covering a broad spectrum of Indian heritage and culture.
Follow @htlifeandstyle for more
Close