It's Rakshabandhan 2018, here are 5 ways in which the festival is celebrated across India
Aug 26, 2018 09:27 AM IST
Rakshabandhan 2018: Across the country, there are varied customs associated with the festival celebrating brotherly love.
Rakshabandhan is a festival that celebrates the relationship between a brother and a sister. On this day, sisters tie rakhis around the wrist of the brother, signifying their affection towards him, and apply tilak on their forehead. The ceremony ends with the sister offering sweets to the brother and the brother gifting something precious to the sister.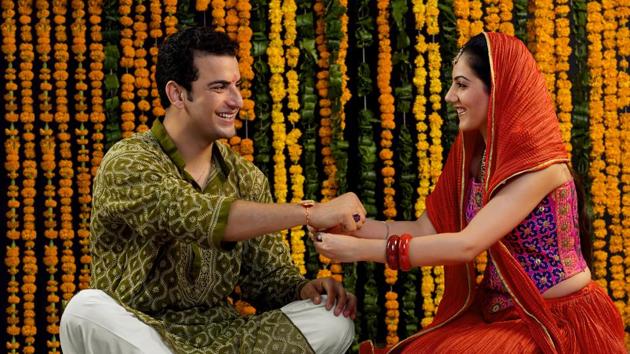 Raksha Bandhan is celebrated in the month of Shravana. It is believed that when Krishna hurt his finger while battling king Shishupalal, Draupadi tore a piece of cloth from her sari and tied it around his hand. Krishna then vowed to protect Draupadi against all adversities.
Here's how the festival is celebrated across the country:
* Narali Purnima, Maharashtra: As a coastal state, Maharashtra celebrates Narali Purnima along with Rakshabandhan. Devotees make offerings of coconut to the sea to pay respect to the water god Lord Varuna and seek protection. This ritual is observed by the Koli community and marks the beginning of fishing season. Coconut rice is the specialty of the day.
* Pavitropana, Gujarat: Apart from tying rakhis, people offer water to Lord Shiva and seek blessings. It is believed that those who do so are forgiven their sins.
* Lumba Rakhi, Rajasthan: Among Marwaris and the Rajasthani community , sisters also tie a rakhi on the bangle of the brother's wife, also known as a 'lumba rakhi'. Since the wife is considered to be the better half, the Rakshabandhan ritual won't be complete without the wife.
* Jhulan Poornima, West Bengal: The day marks the culmination of 'jhulan' or the ritual of Lord Krishna and Radha swinging on a jhula (swing). The idols are made to sit on a swing which is decorated with flowers.
* Gamha Purnima, Odisha: In Odisha, the day of Rakshabandhan is also celebrated as Gamha Purnima. Cows and bullocks are decorated and worshipped and the dish of pitha (made of rice paste and coconut filling) is prepared and distributed.
Follow @htlifeandstyle for more