Magician Ugesh Sarcar is set to try mentalism for the first time
After pulling off levitation and escape acts, magician Ugesh Sarcar is set to try mentalism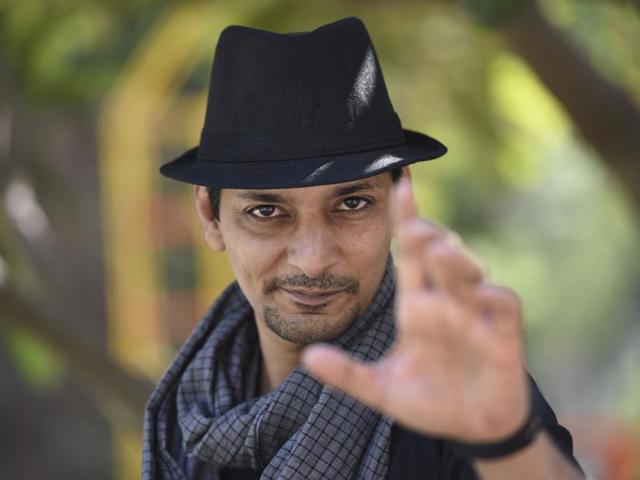 Updated on Jan 28, 2016 07:07 PM IST
Hindustan Times |
, Mumbai
Nagwa Kureshi
It's a little past noon when Ugesh Sarcar walks in at a popular cafe in Versova, dressed in an all-black ensemble, save for a grey scarf. Over cups of steaming coffee, he tells us about his first live show — Your Mind is Mine — a theatre-style event using mentalism, with elements of humour. In the show, Sarcar will try to influence the minds of a section of the audience, rather than an individual. "Mentalism is one of the most intriguing and unique forms of magic. My act is experiential. I'm trying to create a niche with this live performance. Besides, I want to bring my art to the masses," he adds.
As the progeny of renowned magician MC Sarcar, who founded the Karnataka Magic Academy Trust in Bengaluru, it is hardly surprising that he chose to follow the same path. With a mind full of questions on how magic is performed, Sarcar's tutelage first started under his father at the age of eight. "As a child, seeing my father perform magic tricks was extremely cool, and I decided this is what I wanted to do," he says. The next 15 years were spent honing his craft and learning about human psychology. Moreover, his stints in call centres and marketing helped him understand various aspects of human psychology. Interactions with co-workers gave him a chance to observe and analyse how the mind works, much of which would later help polish his acts.
Sarcar's TV show, 3rd Degree, launched in 2008, went on for four years on UTV Bindaas. Apart from levitation, audiences saw him perform various acts of street magic. He has also performed elaborate escape acts, while being submerged in a wine-filled barrel suspended 100ft above the ground.
He looks back fondly on the adulation his TV stint, as well as the numerous performances where he wowed his audiences, brought. But despite it all, he says he finds it disheartening that magic as a performance art doesn't get its due in India, "as opposed to the west". He says, "Magicians often pass off one form of magic for another, because people here are not exposed to the different forms like illusion, hypnotism, mentalism, etc. I'm here to change that."
As a parting shot, Sarcar leaves us with a magic trick. Placing a pair of spectacles on a colleague's palms, he deftly flipped them backwards — a total 180 degree at that. Flashing a wide and confident smile, he walks off.
Don't Miss
What: Your Mind is Mine will take place on January 29, 8pm.
Where: St Andrew's Auditorium, off Hill Road, Bandra (W)
Tickets: Rs 500 onward at the venue
Close Story