Navaratri 2017 day five: How to worship the fifth form of Goddess, Skandmata
Updated on Sep 25, 2017 09:03 AM IST
Devotees celebrate the fifth day of Navratri on Monday and the Goddess is worshipped as Skandmata. Read on to know more about the rituals involved.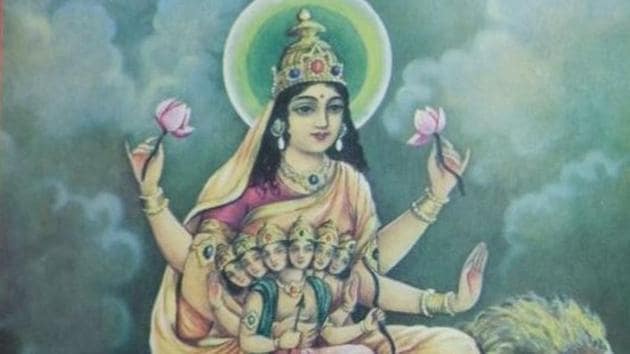 Lord Shiva and Goddess Parvati's son, Kartikeya is also called Skand, and that's how this form of the goddess derives her name. Skandmata literally means mother of Skand. Worshipping Skandmata pacifies the stars and she is also believed to bless couples with kids.
Different regions of the country have different ways of worshipping the Goddess and performing the rituals. Here, we talk about the traditions that originated near Banaras.
How to worship Skandmata: Cloves, camphor, bananas and amaltas or canafistula flowers are offered to Skandmata. Devotees recite "Ya Devi Sarvabhooteshu Ma Skandmata rupen sansthita, namstasyayi namastasyayi namo namah". Devotees also recite the Durga Saptashati after offering the puja.
Best time for the pooja: The best time for puja on Monday is from 8:08am to 2:28pm.
Mythological story around Skandmata: It is believed that Shiva married Parvati and they had a child, Kartikeya, also known as Skand, who killed Tarkasur, a demon.
What to eat and wear: Yellow is Devi's favourite colour, so devotees should eat yellow coloured food and wear yellow clothes.
Follow @htlifeandstyle for more