Pushing the boundaries: Vikram Iyengar demystifys Kathak
Updated on Mar 25, 2015 08:52 PM IST
Head to the showcase of a collaborative dance piece that aims to fuse the traditions of Kathak with the nuances of contemporary dance.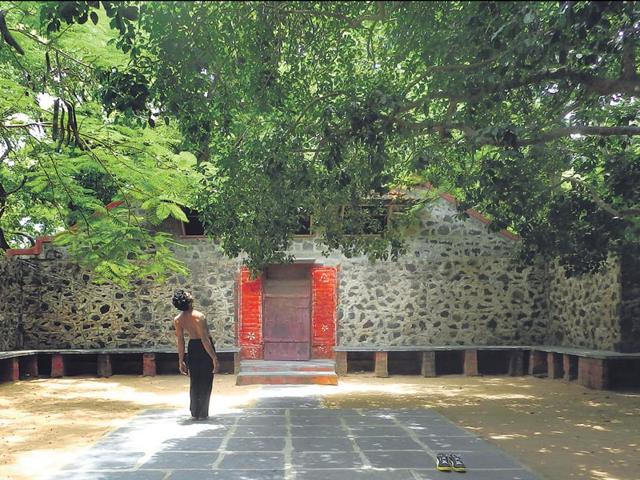 Hindustan Times |
, Mumbai
Nishtha Juneja
A ray of light streams through a canopy and falls on his body. He stands with his back towards the audience with a thumri ringing in the background. We see a pair of yellow shoes skillfully placed in the background. The Kathak dancer slowly picks up pace and sways to the sound of music.
Throughout the act, not only does Vikram Iyengar experiment with his body, but also with his surroundings. At one point, he puts his hands inside his shoes and does a unique kind of tapwork. He has always felt the need to demystify Indian classical dance to make it more relatable to a wider audience, and hence, he approached contemporary dancer Preethi Athreya to compose a production, titled Across, Not Over.
"I wanted to understand the possibilities inherent in a Kathak-trained body. We asked each other vital questions like 'What is a Kathak-trained body?' or 'What mental space does it tend towards?'," says Iyengar.
With this new show, the piece becomes an abstract rendition, having no external meaning in terms of narrative. "There are certain assumptions in Kathak in terms of postures and movement. We have questioned and challenged those notions," says the artiste.
The production, supported by the India Foundation for the Arts, Bengaluru, has also travelled to Chennai and Delhi. After performing it in the city, Iyenger will take it to Vienna, Austria, early next year.
The duo originally set the performance in an open space, but this time, since he will be performing it inside a studio, he thinks one of the major changes would be lighting. "I have performed the piece in daylight, creating appropriate lighting will be a challenge," he adds.
Across, Not Over takes place today at the Sitara Studio, Dadar (W), 7 pm onward.
Personalise your news feed. Follow trending topics