Career Horoscope Today, January 17, 2023: Financial prosperity in the cards
Jan 17, 2023 03:00 AM IST
Daily Horoscope Today, 17 January 2023: Get daily career astrological predictions that will help you prosper at your workplace.
Aries: Attempt to channel all of your unlimited enthusiasm towards finishing the job at hand. You feel like you can't stop thinking about fresh ways to put your creative energy to good use today. No matter how excited you are, this is not the time to announce your new projects. It's more prudent to put in the time and effort required to investigate, and fine-tune ongoing initiatives before beginning new ones.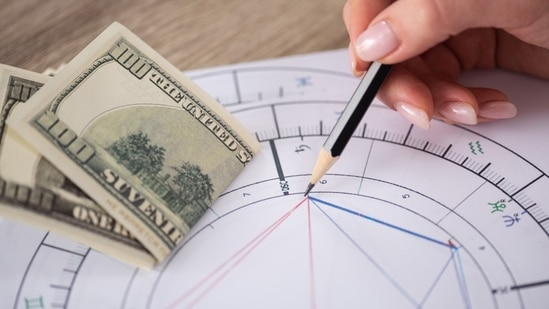 Taurus: Today is a day where you should be prepared to seize fresh possibilities, as you are likely to be given a platform to showcase your skills. It's in your best advantage to demonstrate your strengths. Setting objectives and working out a plan to achieve them will serve you well. Those working in senior positions will be able to guide their team well to carry out their lofty goals.
Gemini: Today is not the day to be overly sensitive to your working conditions. This is a day when your co-workers may come across as too eager and rude. Just try not to let any of it get to you. Perhaps some pent-up animosity is being vented pretty forcefully at this time. There's no need getting engaged on your own, so instead look for peaceful ways to address the problem.
Cancer: Today appears to be a demanding day at the office. Although it's understandable to feel frustrated when things don't go as planned, that's no excuse to start yelling at co-workers. Because of this, you should avoid confrontations at all costs. Getting out of the stressful position will be much easier if you strike a good balance between your work and personal life.
Leo: If you're concerned about your professional future, you couldn't be in a better spot than where you are today. It's a good day to be optimistic about your professional prospects. Taking benefit of this opportunity can help you advance in your profession. As a result of this encouraging change, you'll feel like seizing the reins of your career by the horns. Good job!
Virgo: It's possible that today's efforts will yield fruit from the past. When faced with a challenging task, it's wise to reflect on one's prior accomplishments and draw wisdom from them. Get renewed enthusiasm for your current endeavours by reflecting on your earlier successes. Determine if any of your tried-and-true tactics can still yield results. Be flexible to take feedback on your work and strategy.
Libra: You may relax today since everything will work out as it should. Because of this, you should be wearing a broad grin on your face. Gain efficiency in the workplace and go forward with ease. Your optimism will serve as a source of strength. Being at ease with yourself will allow you to think of fresh approaches to your profession. Take advantage of window of opportunity.
Scorpio: The trust and respect between you and your co-workers is higher than it has ever been. Since you are thinking clearly and logically right now, whatever projects you might be working on could go off without a hitch. Inspiring conversations and deeper ties with co-workers may emerge from attending office meetings. Try your hardest, yet take pleasure in each and every moment.
Sagittarius: Take everything you've learned thus far in your profession and use it to guide your future decisions. Make preparations and have a proactive mindset if you are to succeed in your ongoing efforts. Both your supervisors and your peers will be impressed by your constant effort. You may anticipate gradual but steady advancement in your chosen field, so stay positive and ambitious.
Capricorn: Your professional life right now should be full of pleasant surprises. There is potential for financial growth in revisiting old memories or reconnecting with long-lost contacts. This might be in the form of abandoned plans that are now plausible, contacts that could lead to new professional opportunities, or even inert things that turn out to be invaluable. Take advantage of the situation and have fun!
Aquarius: Your impartiality and professionalism will help you sail in your work day today. Today is a day when you need to make a special effort to focus on your tasks. As much as possible, try to keep to yourself at work so that you don't get dragged into unwanted office issues or politics. Only look to focus on your tasks and avoid futile conversations about controversial subjects.
Pisces: Today may bring about exciting new prospects in your line of employment, so get ready. Your superiors have been keeping tabs on your progress and are quite proud of you. Additional responsibilities may be placed on your shoulders without warning. Quick thinking and acting are required. In other words, pick up the slack and do your best.
By:Neeraj Dhankher
(Vedic Astrologer, Founder - Astro Zindagi)
Email: info@astrozindagi.in, neeraj@astrozindagi.in
Url: www.astrozindagi.in
Contact: Noida: +919910094779