15 years of Company: Vivek Oberoi stayed in slums to prep for his role in the film
Apr 14, 2017 06:31 PM IST
Actor Vivek Oberoi, who made his debut with Ram Gopal Varma's Company (2002), talks about his first break, preparation for the role and how boldly he did the stunts.
New Delhi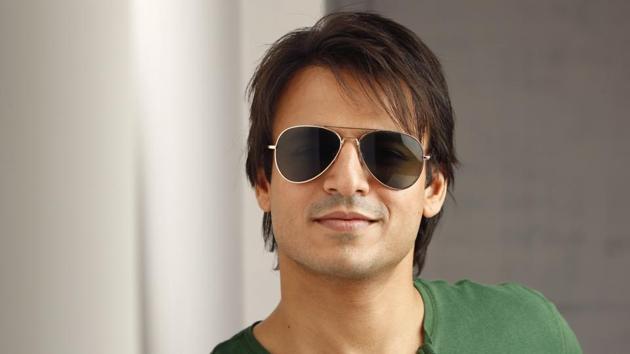 Making his debut with Ram Gopal Varma's directorial was a "dream come true" for Vivek Oberoi. However, Vivek, didn't show any signs of being a newbie and the film made him a star to be reckoned with in Bollywood. His performance as gangster, Chandu was appreciated by many.
Excerpts:
Stay tuned with breaking news on HT Channel on Facebook.
Join Now
How did you land the role?
My father was planning to launch me in an Abbas Mustan film. But I always wanted to become an actor on my own, so I told him that I would like to go through my struggle. So I went to RGV sir's office, and told him to give me an audition for the role of Chandu. He did not know (then) that I was Suresh Oberoi's son. I told him my name was Vivek Anand. He told me I look too good for the role, and he wanted to cast someone who looked like a gangster from the slums.
So how did you convince RVG then?
I told him to give me 15 days. I stayed in the slums. I slept on the floor like others did, with big mices around. I used the public toilets. I had started looking like the part. On the day, I was supposed to meet him, I took out some mud from a plant at his office and applied it on my face. I walked into his room, with a beedi in my mouth — I sat on the chair and kept my legs on his desk, and said, ' Ey yeh thobda kya dekh raha hai'. That convinced him.
When did you realise that you have become a star?
Two instances made me realise that. The first one was when the first hoarding of Company was put up in Mumbai. I stood under it for four hours, looking at it. I was so prominently placed between Ajay and Mohan Lal. I couldn't believe I was acting in a film. The second incident was just after the film's release, when I was shooting for Saathiya (2002). When Company hadn't released, I needed no security and we could shoot easily. But I remember, the first Sunday, we were shooting near the railway tracks, when I was literally mobbed by people shouting "Chandu Chandu". My director, Shaad (Ali), who is also a very good friend told me, 'Arey Vivek Tu toh star ban gaya yaar.'
You did a lot of stunts in the film. Weren't you scared to do them?
I wanted to do everything, and I loved doing all the stunts. There was a sequence, in which I had to run for my life, jumping from one building to another in the bylanes of Kenya. For a steep jump, RGV had asked the stuntman to do it, and after he had finished the shot, RGV left. I, then persuaded the stunt director to shoot the same scene with me.
Follow @htshowbiz for more