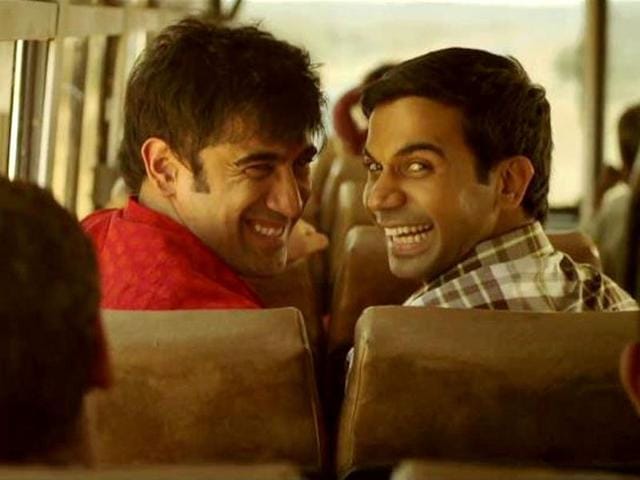 A look at the movies releasing today
Here's a look at the movies releasing on Friday. Kai Po Che, A Good Day to Die Hard, Zila Ghaziabad are some of the options to give your weekend a kick! Take a look
UPDATED ON FEB 22, 2013 01:08 AM IST
A look at the movies releasing today

Kai Po Che!
Genre: Drama
Cast: Sushant Singh Rajput, Raj Kumar Yadav, Amit Sadh and
Amrita Puri
Director: Abhishek Kapoor
Synopsis: Best friends Ishaan, Omi and Govind are trying hard to make a mark for themselves in early 2000s. A new millennium has just dawned, a perfect place for these three Ahmedabad based youngsters to start a business that could be their ticket to fame and riches. In a country where cricket is religion, they hit upon a novel plan — to start a training academy. What follows is the greatest adventure of their lives, as they attempt to navigate the big hurdles in the path of fulfilling their dreams. Based on Chetan Bhagat's bestselling novel, The 3 Mistakes of My Life, the film is an ode to friendship and the magical moments one shares with one's closest pals — celebrating festivals, drunken dancing, watching cricket matches together, strategising on how to catch the attention of a neighbourhood girl and being there to watch each other's back.
A Good Day to Die Hard
Genre: Action
Cast: Bruce Willis, Jai Courtney and Sebastian Koch
Director: John Moore
Synopsis: Iconoclastic and
take-no-prisoners cop John McClane, for the first time, finds himself on foreign soil after travelling to Moscow to help his wayward son Jack — unaware that Jack is really a highly-trained CIA operative out to stop a nuclear weapons heist. With the Russian underworld in pursuit, and battling a countdown to war, the two McClanes team up against underworld forces and discover that their opposing methods make them unstoppable heroes.
Zila Ghaziabad
Genre: Action-drama
Cast: Sanjay Dutt, Vivek Oberoi, Arshad Warsi, Ravi Kissen, Chandrachur Singh, Minissha Lamba, Rajpal Yadav, Atul Kulkarni and Deepak Dobriyal
Director: Anand Kumar
Synopsis: In 1986 in western Uttar Pradesh, crime rate has shot through the roof and gang wars take precedence over politics. Each political party was known to be strong or weak, base don the gangs who were supporting them. These gang wars rose from underworld to politics, destroying not just individuals involved, but also innocent family members and general public, who came in their circumference. One such war was for Zila Ghaziabad, where our film is based.
Silver Linings Playbook
Genre: Romantic comedy
Cast: Bradley Cooper, Jennifer Lawrence and Robert De Niro
Director: David O Russell
Synopsis: Against medical advice and without the knowledge of her husband, Dolores discharges her adult son, Pat from a mental health institution after his court ordered stint is over. Pat moves back in with his parents. Pat's institutionalisation was due to him beating up his wife Nikki's lover. Nikki has since left him. Though he is on medication, Pat feels he can manage solely by healthy living and looking for 'silver lining' in his life. His goal is to reunite with Nikki. But, things get challenging when Pat meets Tiffany, a mysterious girl with problems of her own.
Close