Aamir Khan and I fought like cat and dog: Pooja Bhatt recalls as Dil Hai Ke Manta Nahin turns 27
Hindustan Times |
, New Delhi
Monika Rawal Kukreja
Jul 12, 2018 06:06 PM IST
Actor-filmmaker Pooja Bhatt says that movie-making today has become very impersonal and there are too many people doing too many jobs on the set.
Unabashed, bold and fearless — this pretty much sums up actor-filmmaker Pooja Bhatt. Not one to mince her words, Pooja, who was in Delhi recently for the theatrical re-creation of her 1989 film Daddy, talks about the changing phases of film-making, actors being driven by PR machinery, and one of her iconic films completing 27 years.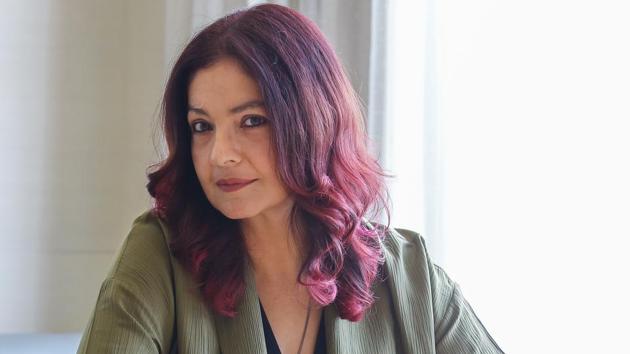 It has been 27 years since Dil Hai Ke Manta Nahin released. What special memories do you have of your second film?
It was life-changing journey into my own heart. All of us, including the audience, felt a big vacuum once the film was over. They still hold onto it and the memories they have around it. It's a film that's ingrained in people's hearts and minds; they connect their adolescence to it.
How was it working with Aamir Khan for the first time?
Aamir and I were magic on-screen and a disaster off it. He was my favourite sparring partner. We used to fight like cat and dog. "Tom and Jerry" is how uncle Mukesh [Bhatt] described us. Guess we were both quite smitten with each other and that's how we displayed our affection for each other when the camera was not rolling. We were as different as chalk and cheese, and that's why our chemistry was so palpable on-screen.
Have things drastically changed in the film industry today?
Movie-making has become too impersonal — too many people, doing too many jobs. A star comes on set with eight people. We used to multi-task back then — no makeup vanity, no bullsh**. We went everywhere carrying the ice box ourselves and had one spot boy, if we were lucky. Everyone knew everybody and we were connected. Today, actors come to my office and ask for a marketing plan first, before they read the script.
What about the PR machinery controlling the stars today?
I'll not be controlled even when I'm 95 years old! No way am I going to give my life away to somebody else and say, 'Now tell me what to do and how to do it'. But today, stakes are higher and, hence, young actors go out looking well-dressed and they've got a makeup man, hair guy, a personal trainer, marketing team, publicist etc.
Do you find all this overrated?
You see, people don't want to reveal themselves. Things were more organic back in the day, but now, they're more rehearsed — you don't really know people. You might be friends on social media but you won't know them, because they'll show you what they want to show you. It's funny how photo shoots today go through more production than a film did [then].
Interact with Monika Rawal Kukreja at Twitter/@monikarawal