Akshay Kumar: Unfortunately actresses in Bollywood are treated like time bombs
Hindustan Times |
, New Delhi
Monika Rawal Kukreja
Nov 06, 2017 05:58 PM IST
Actor Akshay Kumar says that he is proud of all those female actors who have not let the 10 year shelf life have any significance for their careers.
Akshay Kumar has spent five decades on this planet and more than a quarter of a century in Bollywood. Sounds like a long time, right? But the actor remains an evergreen Khiladi of the showbiz game, with a body to die for and a fitness routine to swear by.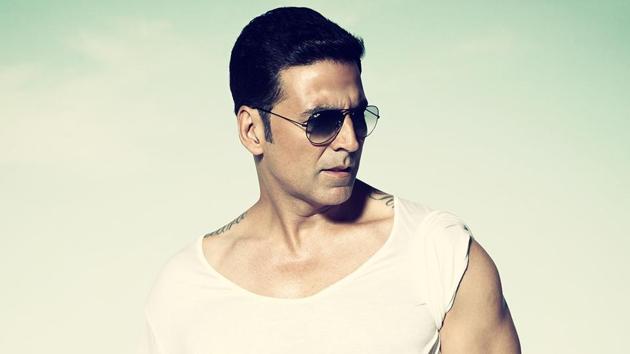 "To feel young, one must act young," says Akshay, asked to reveal his secret. "We are only ever as old as we feel, so I make sure that I still live like the world is my oyster, and [have] a smile that's as hungry for success and happiness as the day I started 26 years ago!"
With his confidence, persona, and on-screen performances — he chooses his roles carefully — Akshay's position is, as yet, leagues ahead of the younger crop of male Bollywood actors. But, says Akshay, compliments about his fitness and success never go to his head. "I'm proud of how I've carried myself, how disciplined I am about my workouts and, most importantly, my health," says the actor.
Referring to the younger crop of stars, such as Ranveer Singh, Sidharth Malhotra, Varun Dhawan and others, Akshay is quick to add, "But these young [actors] are the ones giving us old men a run for our money, not the other way round. When I entered the industry, no one knew what a six-pack was — now everyone has it."
Akshay made his Bollywood debut with the 1992 film Khiladi. Looking at the time when he started off and now, the actor asserts, "I couldn't be more excited about what the new generation has: bodies to die for, skills to be jealous of, action to wow us, and looks that could kill. All in all, us lot had better watch out."
As for the female actors, while Akshay has worked with younger co-stars such as Sonakshi Sinha, Bhumi Pednekar and Amy Jackson, he calls it "unfortunate" that female leads in Bollywood have a shelf life. "Unfortunately, actresses are treated like time bombs, which I feel is completely unfair," says Akki. "I'm beyond proud of all [those] who have not let the 10 year shelf life have any significance for their careers and have stormed past [that deadline] with pride."
Akshay also feels that one's talent and hard work decide their fate in Bollywood. "If you have these, no one can tell you your worth; your films will do all the talking," he says. "Stereotypes will always surround us, but learn to be the exception and not the rule."
Follow @htshowbiz for more