Amitabh Bachchan teases new film will require hours in makeup chair, the most since Paa
Amitabh Bachchan was in awe of how filmmakers are evolving, but said that he is dreading sitting for prosthetic makeup for a new film.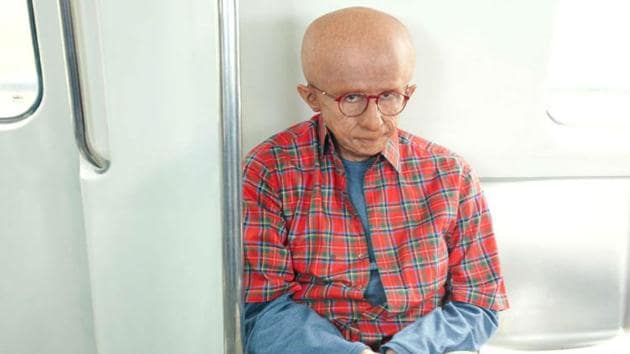 Updated on Jun 04, 2018 04:48 PM IST
After 2009 film Paa, Amitabh Bachchan is all set to don prosthetic make-up again for an upcoming project. However, he doesn't seem to be happy with the same as he finds prosthetics a 'torture'.
"Tomorrow is a torture .. prosthetic make up for 2 film looks and trials... That sticky beard, that extra beard that head locks and the lot. I thought I had a lifetime of it but no, there is always more to come," Amitabh posted on his blog on Sunday night.
The 75-year-old had earlier donned prosthetic make-up to look like a 12-year-old boy suffering from a rare genetic disorder called Progeria in the 2009 movie Paa.
While he didn't share any details about the new film, Amitabh said he is in awe of the process and idea of storytelling followed by the current crop of filmmakers in Bollywood.
"The makings and the idea of storytelling are so impressive these days that never before has there been an acceptance to the variety of films being made today... They are small and large budgeted, fantasy and real and they all have a value at the box office," Amitabh wrote.
"The times for the industry are well... The audience has developed a tremendous taste for the good and the blatant bad and they express it in volumes... Competition is strong, makings are tedious and the creative ideas are the very best. A moment of pride in our little world - a world that has always been the horse to be whipped," he added.
Amitabh is currently prepping up for Brahmastra, which will also feature Alia Bhatt and Ranbir Kapoor.
Follow @htshowbiz for more
Close Story