Anushka Sharma is very spiritual and I have sort of drifted on that path too, says Virat Kohli
May 23, 2018 12:54 PM IST
In an interesting interview, Virat Kohli also narrated anecdotes from his honeymoon in Finland.
We know her as a bubbly, charming and chirpy person who is a versatile actor and understands the business of cinema as well as the craft. However, not many would belive Bollywood star Anushka Sharma is a spiritual person. Well, husband and cricketer Virat Kohli has now revealed during an interaction with ESPN that Anushka is spiritual and has brought that quality to their marriage too.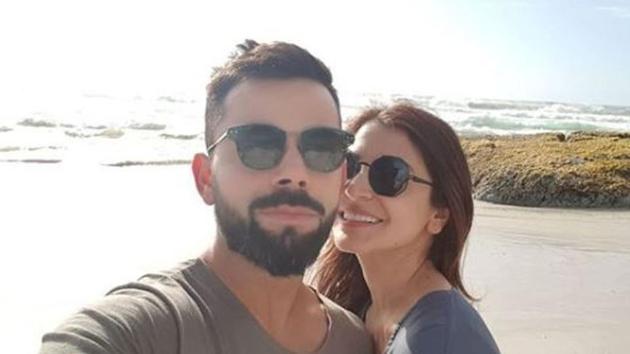 Speaking to the sports channel, Virat said, "I have realised a lot of things in the past few years since I've been with my wife. Because she is a very spiritual person and I have sort of drifted on that path as well. Now things are unlocking in a way that is very difficult for me to explain to people. But I understand that I was always meant to do this. If I am meant to do this in every lifetime of mine, I will do it 100 times over. It's a blessing."
After their secret wedding in Italy last December, Virat and Anushka had an equally secret honeymoon in Finland. Virat also opened up about his honeymoon experience and handling the paparazzi.
The report said Virat and Anushka picked the Lapland capital city of Rovaniemi, near the Arctic Circle - allegedly as close to the North Pole as one can go while still enjoying room service. While they were free of paparazzi, they do bumped into Indians. "We bumped into three Indians at a coffee shop," Virat said, laughing. "What are the odds?" The couple then asked the people to not mention their meeting on social media and they agreed.
The two tied the knot in a secret ceremony in Italy on December 11. The couple held two receptions in Mumbai and Delhi, which were attended by the biggest celebrities of the country.
Anushka will now be seen opposite Varun Dhawan in Sui Dhaaga and with Shah Rukh Khan and Katrina Kaif in Zero.
Follow @htshowbiz for more