Deepak Dobriyal: I was offered lead roles too but I rejected them, and that offended the makers
Hindustan Times |
, New Delhi
Rishabh Suri
Jul 25, 2018 05:40 PM IST
Actor Deepak Dobriyal reveals that even though he had starred in a critical and commercial film early on in his career, dealing with industry people took quite some time to get used to.
Actor Deepak Dobriyal, who made his debut in Maqbool (2003), came into limelight only after his second film Omkara (2006), and today, he's a name to reckon with among character actors. The actor says that ever since he played a character called Rajjan Tiwari in Vishal Bhardwaj's critically-acclaimed film, it has been a smooth ride in terms of work offers.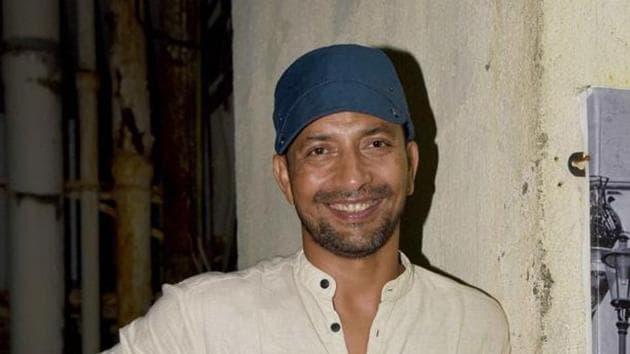 "After Omkara, the whole scenario changed. The way people looked at me too underwent a change. A lot of avenues opened up for me. But I didn't work for a year after that," he says.
Asked the reason and he says, "There was a flood of offers, but I didn't take up any of them. At that time, so much was happening and going on in my mind, so I wanted to get that out first and then take a decision. Earlier, there was a a pressure that I have to prove myself, especially to my parents, who became relaxed after that film. That was a big thing for me."
In fact, since he didn't have the know-how of the industry works, Deepak got off on the wrong foot with many people. "I was offered some lead roles too, but I rejected them," says the actor, who is most known for playing the character of Pappi in Tanu Weds Manu franchise. "People got offended by this 'Kya samajh raha hai apne aap ko', but I didn't get affected."
Read more: Did you know a film on Pappi from Tanu Weds Manu was on the cards?
Wasn't he worried that his career might suffer because of his choosy approach towards films? "People don't understand that they are offering the same kind of roles to me again and again. If funny roles are a hit, then that, if I play hero's friend in a film, then only that [in a row]. Some didn't pay well earlier, including the big banners. They thought 'bas naye bande ko lelo'. I would react to such things quickly before, but then I decided to hire a manager who will say yes or no on my behalf, and negotiate for everything," says Deepak.
Interact with the author on Twitter/ @RishabhSuri02