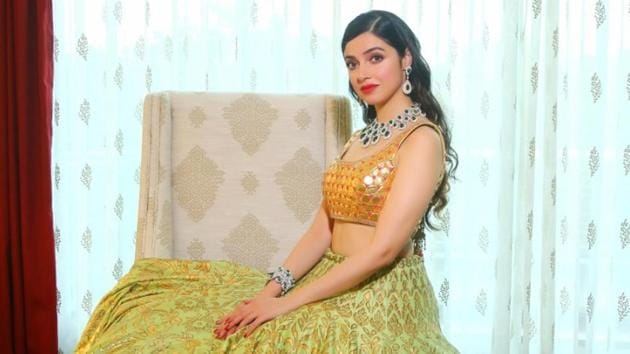 Divya Khosla Kumar: It's always a gut feeling when you listen to a script
Filmmaker Divya Khosla Kumar talks about her journey in Bollywood, the paparazzi culture and how she chooses films.
UPDATED ON DEC 06, 2018 03:55 PM IST
Filmmaker Divya Khosla Kumar was in Delhi recently, and had twin reasons to celebrate. She walked the runway for a fashion event by NGO Savera for the cause of underprivileged children. And it was also her husband, producer Bhushan Kumar's birthday. "It is always very emotional and nostalgic as my parents live in Delhi. It is the city that actually shaped me. I carry my Delhi-ness in me wherever I go," she says. Kumar associated herself with the cause as she believes in supporting the education of the girl child. "People who recognise you think that since the celeb is associated with it, it must be a genuine cause," she says.
The director-producer, who was born and brought up in Delhi, shares her memories. "I was more into academics, but we used to have birthday celebrations and dance parties. I also used to hang out in and around Kamla Nagar market," she says.
Kumar, who started her film career with acting, says, "It has been a journey of a lot of growth and I am happy to have gone through it. No journey is easy. A lot of passion and dedication is required. But if you put in your everything then things will fall into place."
Being a producer comes with a lot of responsibility and there is no sure-shot way of determining whether a film will be a success. "It is always a gut feeling when you listen to a script. It has to be instinctive. There are some things that are risky, but nobody really knows what works. It is just trial and error, and sometimes things to do hit a jackpot, and other times, things you are confident about may sink," she says.
But surely, the pressure of the number game and box office hits must get to her? "There is pressure, but I am a creative person; I don't have a business mind. What is important to me is that I do quality work," says Kumar. Spirituality and meditation have also helped her a lot. "I am a very spiritual person and meditate a lot. We all are on a journey and are children of the supreme soul and I get my energy from Him. It is important to connect to god," she shares her calmness mantra.
Mother to seven-year old Ruhaan, the filmmaker says that being a mother is what she enjoys most. "The love he gives me is unconditional. He is the best gift god ever gave me," she says. And what does she think of the paparazzi clicking celebrity kids? "It's very sad that people have PRs who call the paparazzi and want their kids to be covered. But it's each to their own. I don't believe in it and believe that personal life should be personal," she says.
What about airport looks. While fans lap it up, does it ever feel a bit too much to look your best at all times? "It's fun because even I like seeing airport looks of other celebs and knowing what is in trend. That's where we draw inspiration from," she says.
Interact with Etti Bali @TheBalinian
Close