English Vinglish actor Adil Hussain: I became an actor with the greed for good roles
Hindustan Times |
, New Delhi
Nivriti Rijhsinghani
Apr 30, 2017 06:04 PM IST
Actor Adil Hussain, who got a special mention at the National Awards for his film Mukti Bhawan, talks about how he makes it a point to take up unconventional roles.
Though actor Adil Hussain has acted in mainstream films such as Kaminey (2009), and Agent Vinod (2012), he shot to fame after he played the role of Sridevi's husband in English Vinglish (2012). The 53-old-actor recently won a special mention at the National Awards for his latest film Mukti Bhavan. Ask him how important such recognitions are and Adil says, "Awards are a kind of an indication of an actor's competence. They help the directors feel safe to cast actors. It gets you better money, better scripts and better directors who want to tell a better story. The actor can then chose what he wants to play on the stage or in front of the camera."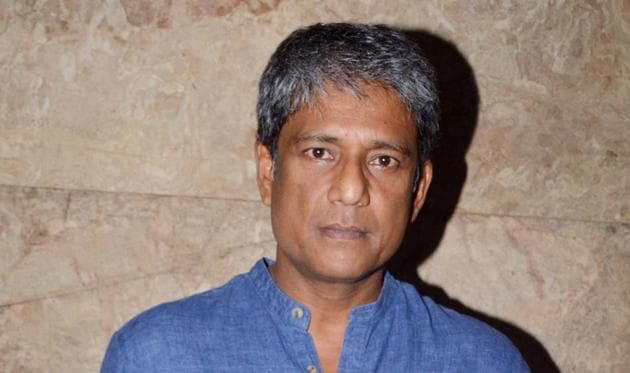 Regarding the recent controversy regarding actor Akshay Kumar's National Award, Adil explains that each year, awards are given through an algorithm and the jury changes every year. "Therefore, it's important for everyone to respect, if not accept their [jury] decision." Has he seen any of the films—Rustom or Airlift—that Akshay got a National Award for? Adil admits, "I haven't seen either of them, but I was surprised that Manoj Bajpayee's name was not even mentioned. I feel his performance in Aligarh was absolutely superb and he was excellent in his role. Such scripts need to be brought to the forefront."
In the wake of ongoing debate of the integrity of the award functions, Adil believes that in a democratic country, everyone is entitled to their opinion even though personally he feels nothing is wrong with award functions. "One can never know the complete truth, as all the information is given by media, and therefore I personally take everything with a pinch of salt," he says.
On the work front, Adil portrayed the role of Santosh Patel in Ang Lee's Life of Pi (2012), an adaptation of a book by Yann Martel besides and later acted in Main Aur Charles (2015), a story based on the life of notorious serial killer, Charles Sobhraj. More recently, he was seen in Parched (2016), a film that talked about the struggles of women in villages. On why he has mostly chosen roles that are different from the mainstream, he says, "Actors portray characters that they are otherwise not like, as people would not accept them. I became an actor with the greed for good roles. I wanted to perform roles that were a part of me but I couldn't bring them out in my daily life due to social norms and lack of acceptance. Such roles fulfill an artist's thirst."
Whether short films are the next big thing in Bollywood, Adil, who was seen in Tisca Chopra's Chutney, says, "Actors take risks while shooting for one, as the only stake is artistic and nothing commercial. Short films make actors take the leap." Most of the films that the actor has been a part of have brought to light important issues—both social and political. Elaborating on this, he adds that he makes an effort to choose different scripts. "The significance of a script is important while accepting it. I wish that the Indian audience becomes curious about good [critically acclaimed] films, search them on the internet, watch them; and that way they will inspire filmmakers to write more such scripts and take the cinema forward," adds Adil who has around six films releasing this year.
Follow @htshowbiz for more