Feminism makes 'patriarchal' CBFC uncomfortable: Lipstick Under My Burkha director
Feminism, and the female gaze make the 'patriarchal' CBFC uncomfortable, and not sexual content, says Alankrita Shrivastava, the director of the controversial film Lipstick Under My Burkha.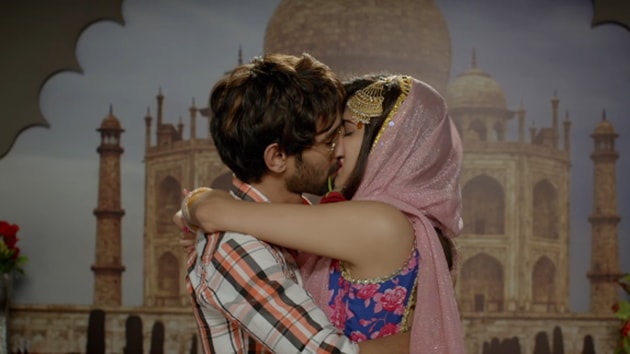 Updated on Mar 22, 2017 05:19 PM IST
Filmmaker Alankrita Shrivastava says CBFC's refusal to certify her film Lipstick Under My Burkha is a reflection that the board is not comfortable with films on feminism and the female point of view.
The movie was denied certification by the Central Board of Film Certification (CBFC) last month for being "lady oriented" and containing "abusive words".
"I feel if the intention of the board is to discourage people like me for making films like these, then they've failed. I am not going to change the kind of films I want to make. I want to continue making 'lady oriented films'," Alankrita told PTI.
"I feel they (board) have been honest in stating that feminism makes them uncomfortable, the female point of view, the female gaze makes them uncomfortable. They have just stated this clearly."
Lipstick Under my Burkha, which features Konkona Sen Sharma, Ratna Pathak Shah, Aahana Kumra, Plabita Borthakur, Sushant Singh, Vikrant Massey and Shashank Arora, revolves around four small town women, who try to steal a piece of freedom from within the confines of their restrained lives.
Alankrita believes it is not the issue of "sexual content" which made the board squeamish but the fact that the women characters in the film take charge of their sexuality.
"What is making them uncomfortable is that women feel that they are not fulfilled in these conventional relationships.
That threatens the patriarchal order of society. It's not the sexual content which is bothering them, it is the fact of women claiming agency over their own sexually," she says.
Alankrita says the board's decision is "scary" as it aims to silence the voice of women.
"What is very scary is that this is a legitimate body, responsible for certifying films... in the sense of being moral guardians for the Indian audience, for them to so brazenly make a statement, which is a direct assault on the rights of women to express themselves, is scary."
The Pahlaj Nihalani-led CBFC has been in the news for it's stringent censorship in the recent past and the director feels that it is not in sync with the audience of today.
"I think the CBFC is not at all reflecting the Indian citizen of 2017. As an adult, if you can vote, you should be considered mature enough to choose which film you want to or don't want to watch. CBFC making such statements is off-track and completely patriarchal, regressive and illogical."
The board had also called the movie "pornographic", which Alankrita says is "ridiculous."
"There is no nudity in the film. Refusing to certify the film by blaming sexual content is telling. They have certified so many films which have sexual content. The camera in item numbers mindlessly goes up and down a woman's body with crass lyrics which have no connection with the story. But if there's that kind of cinema, there should be an even playing field," she says.
The filmmaker is currently awaiting a decision by the Film Certification Appellate Tribunal (FCAT), which would come on March 27.
Follow @htshowbiz for more
Close Story
Personalise your news feed. Follow trending topics