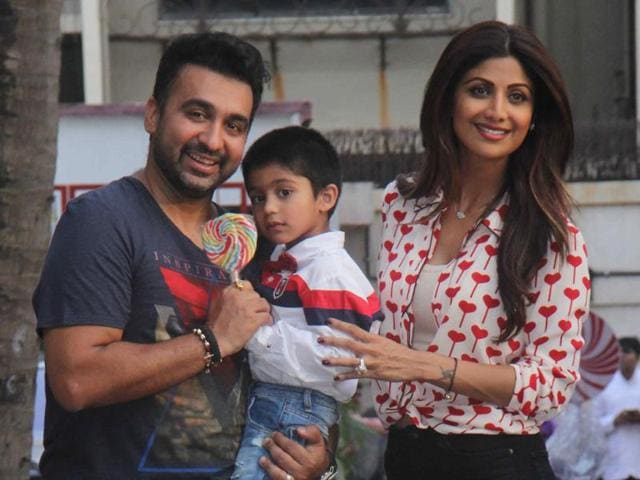 Fitness guru Shilpa Shetty promotes healthy diet for children
Fitness conscious Shilpa Shetty ensures that son Viaan too follows a healthy diet. She has been conducting health sessions with parents to educate them about healthy eating habits.
UPDATED ON DEC 09, 2016 07:02 PM IST
It is one thing to be fit and particular about your eating habits, but actor Shilpa Shetty makes sure that everyone around her, especially her family, is eating healthy.
She is an inspiration to many people aspiring to be fitter —including her friends and family, who often consult her for dieting and health tips.
However, when Shilpa's four-year-old son, Viaan, visited the sets of dance reality TV show she is judging, all the kids and their parents were very surprised with Viaan's healthy diet.
Our source says, "It was a surprise to see Viaan eat healthy food. Since she is on a children's dance reality show, all the parents were super impressed with Viaan and wanted their kids to follow a similar diet. So, they asked Shilpa to organise a few sessions to educate their children on what to eat and what to avoid.
"Shilpa was more than happy to help them, and took two sessions after the show's shoot ended. She is also doing a few more sessions to explain how important healthy food is for growing kids."
Shilpa apparently talked about nutritious food and what children should have for breakfast, lunch and dinner. She also said that junk food and cold drinks should be replaced with fruits and juices.
Speaking about the sessions, Shilpa said, "It's always been my passion to encourage a fitter and healthier lifestyle. I think once you inculcate these habits at a young age, they'll stay with you for a lifetime. It was great interacting with the parents and exchanging notes on our children and what their diets include."
Close