I have cleared misconceptions about our industry in Hollywood: Priyanka
Actor Priyanka Chopra says she makes a special effort to educate everyone she meets in the West about the Indian film industry and the writers, directors, technicians and actors here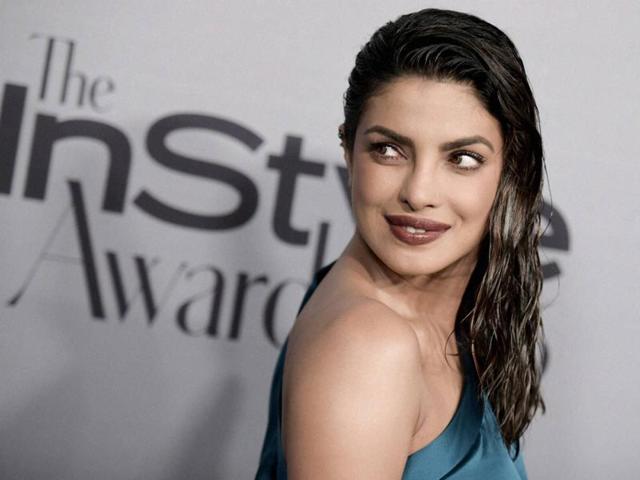 Updated on Nov 06, 2016 10:55 AM IST
She became a global star when she made her debut in the American TV series, Quantico, last year. In an email interview, actor Priyanka Chopra, who is currently working on the second season of the show, says she is proud to represent Indian talent in the West.
"I would like to believe that I have cleared many misconceptions when it comes to Indian films and its actors. I believe in our talent and I've just opened the world's eyes to what we have to offer," says the 34-year-old.
"I've made a special effort to educate everyone I meet about our film industry and the amazing writers, directors, technicians and actors we have. It's great to be able to take us out of the box, we've been in for a while now. We changed, evolved, grew and it's time the world sees that," she adds.
Ever since Priyanka made her debut in the American television series, her career has been on an upward slope. She is now gearing up for her Hollywood debut with Baywatch, which will see her alongside Hollywood superstars Dwayne and Johnson and Zac Efron.
Speaking about the journey in Hollywood, the former Miss World says she is thankful for being able to connect with a global audience through her work. "For me this journey has been incredibly gratifying. I'm also excited about the connect I've been able to make with new audiences and the fact that they see me as an actor first before anything else. That, in my mind, is a true measure of success," she says.
A proud representative of the Indian film industry, PeeCee says that she's happy that Indian talent is finally being appreciated. Ask her if she thinks she has set a benchmark, and she says,
"I don't see it as a benchmark. This is my chosen path. The one I was most comfortable with. There have been many challenges and today I can look back in pride with what has been achieved. It would be great to see more Indian talent in the west," she says.
Follow @htshowbiz for more
Close Story
Personalise your news feed. Follow trending topics