I've got many Oscars for acting in my bathroom, but they're of no consequence: Randeep Hooda
Updated on Oct 31, 2014 02:54 PM IST
Randeep Hooda talks about the balance between performance-oriented and commercial films he does, his love life and more in a candid chat with HT.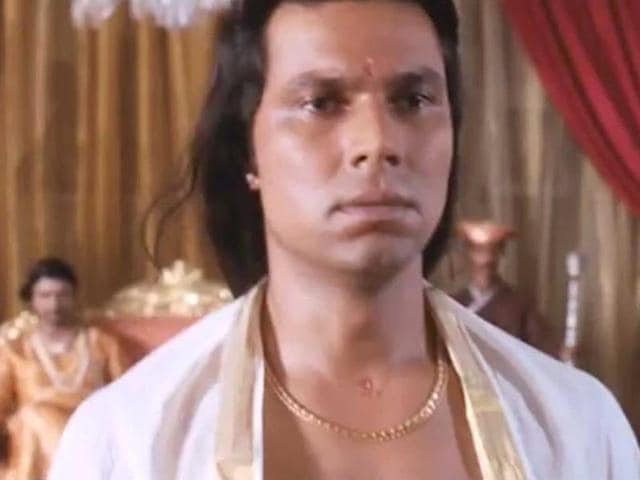 Hindustantimes.com |
, Mumbai
Shalvi Mangaokar
Randeep Hooda is well aware that the credibility he has earned as an actor is largely due to the fact that he has played strong characters in several films.
But he doesn't like being called a character actor. Randeep Hooda says that a delay of over half a decade won't impact the release of his next Rang Rasiya. Randeep reprises the role of painter Raja Ravi Varma in the film.
Hooda is confident the film will have a good reach. "It's a very controversial film and has faced censorship problems. So, to make this film reach to everyone, we needed a partnership and now Penn Movies is with us. We will have a good reach...it took a long time though. This film is based years back, so its not that the delay will affect the film any way. Controversy creates curiosity and people talk about it. The more people talk about it (the film), it will help," Randeep said.

Randeep agrees the role of the legendary painter was "very challenging", but overall he believes the team has done a "good job". The Ketan Mehta-directorial, which features Nandana Sen as the female lead, is slated to hit theatres on November 7.

Here, he tells us why, and also talks about juggling commercial and art house cinema.

What's your take on biopics?
The audience is curious about people who have made a name for themselves. But in less than three hours, in biopics, you have to explain who these people are, talk about their achievements, and tell their story. So, it's a challenge.

What's more important to you — commercial entertainers or offbeat cinema and critical acclaim?
I realised very early in my career that an artiste is a selfish person, and his deepest desire is to reach out to as many people as possible. This was when I shot an art house film with Ketan Mehta, five years ago. I didn't want to be a niche actor, so I did many films — the Bhatt movies, a film with Salman Khan, one with Imtiaz Ali, and Once Upon A Time In Mumbaai (2010) with Ajay Devgn, to name a few. Before that, I was doing only performance-oriented roles. I've got many Oscars for acting in my bathroom, but they're of no consequence unless they're shared by the masses (laughs). Since then, my choices have changed.

How do you select your films?
There can never be one criterion. A great performance can get wasted or go into archival footage or to the DVD circuit if the film isn't great. No actor has the same criteria over a period of time. For me, too, it keeps changing. I've done Highway and Kick in the same year. You can't put me in a genre, define me as an actor or typecast me.

But you've always been termed as a character actor as opposed to a hero...
There's a difference between a character actor and a leading man, especially in this country. My aim has been to bring out characters in leading roles and not just be a generic hero.

Why do you do so few films?
It's better than seeing too much of me. An underrated actor is better than an overrated one. I might have less money, fewer movies and limited exposure, but I've got some sort of longevity.

Did the success of Highway change things for you?
It changed a lot with regard to how the audience perceives me. But what really surprised me was the number of women who wanted to get kidnapped after watching that movie. Despite playing this uncouth, unruly and violent character, the film had such an effect on them. I had to tell these women on social media that not every kidnapper is like Mahabir Bhati; don't wish this upon yourself. So, yes, the film did a lot for me in that sense, but I don't know whether all that translated into the industry, because that's a different ballgame altogether.

But you got good reviews.
I was appreciated, yes, but can I carry a film on my shoulders? Am I the quintessential leading man? These are the internal workings of an industry where people think on the lines of, 'Arre, kiske naam pe promote ki thi? (In whose name was the film promoted?) Kitna paisa lagaya? (How much money was invested in it?)'. That's a whole different mechanism, which I'm now beginning to understand.

The film seems to have doubled your female fan following. We're sure they would love to know if you're currently dating anyone?
No. I've always felt that in the beginning of my career, my ability as an actor was overshadowed by my romantic trysts. Though I didn't even talk about them, other people did. So I've eliminated that from my repertoire. Also, your personal life tends to suffer in this job because you're involved in so many things. So, unless the other person is also involved in those same things, who has the time?
Personalise your news feed. Follow trending topics