Indian cinema is a victim of misconceptions on global stage: Karan Johar
Feb 17, 2018 06:50 PM IST
Citing examples of acclaimed movies such as Toilet: Ek Prem Katha, PadMan and Bareilly Ki Barfi, Karan Johar says Indian films have much more to offer than the "cliched sequences".
Indian films still being labelled as a song-and-dance routine in the global circuit troubles Karan Johar a lot, and the director-producer feels such misconceptions about the country's cinema hinder its growth internationally.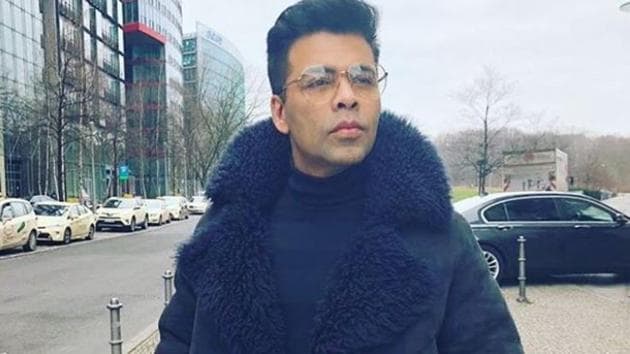 Citing examples of acclaimed movies such as Toilet: Ek Prem Katha, PadMan and Bareilly Ki Barfi, the 45-year-old filmmaker has said Indian films have much more to offer than the "cliched sequences". "I feel very sad when I still see people across the globe having this misconception about Indian cinema that it is all about song and dance. This stereotypical view about our films can only be changed when we as part of the entertainment industry go out and tell people that we have much more to offer in terms of storytelling and content than just actors dancing around trees."
Stay tuned with breaking news on HT Channel on Facebook.
Join Now
Karan, who is currently in Berlin to attend Berlinale 2018, further said, "India cinema is a victim of misconceptions on global stage. The way Aamir's (Khan) films have been performing in China proves that we can make a huge mark globally. But only dialogue initiated by our filmmakers and actors can bring about this change."
The director is in Germany, heading an Indian delegation to Berlinale 2018. The team, comprising film personalities such as Vani Tripathi, Bhumi Pednekar, Jahnu Barua and Shaji Karun, has been selected and sent to participate in the European Film Market by the Ministry of Information & Broadcasting in partnership with Confederation of Indian Industry.
Karan said such initiatives by the central government are commendable and will "surely contribute a lot in the growth of Indian entertainment industry".
The director, who in the recent past has produced and presented films like Baahubali and The Lunchbox, said people often get surprised by the choices he makes as director and a producer-presenter, but in both the cases his aim is to back the content which has world language. "I am all about content. All I am doing as producer is looking at films which have world language. It is about picking films that speak global language and that can only happen when the content appeals to the masses superseding the language barrier. It is not necessary that films I make will coincide with the kind of films I produce or present. My process as a director is mine and mine alone and I do what I am convinced with as a storyteller. But that doesn't mean I am not open to global possibilities of films that I would like to present and produce. The idea is always to take giant leaps for the development of Indian cinema," he says.
Karan added that only the viewer in him decides the kind of film he is working on and he never picks a project as a "strategist". The Ae Dil Hai Mushkil helmer, who is considered one of the most popular Indian directors globally, said if filmmakers from the country want to be visible on international platform they need to be more vocal about their work. "To make their cinema visible globally filmmakers and actors have to get up and do things on their own. I travelled the world to speak about my cinema. Everybody has a responsibility to make India visible globally. It is important that a filmmaker develop a voice and act on that. They can't just sit in offices and think that they are making a big movement in cinema... They are not. They need to go out speak about their cinema and the country they produce films in. What I am doing... I believe all of us (filmmakers) should be doing it," he said.
KJo has been sharing pictures and information on social media about his visit to Berlin. "At the #europeanfilmmarket #berlinale ! So proud to lead the Indian delegation.
Follow @htshowbiz for more