Media is making money out of my personal life: Disha Patani
The actor talks about her link-up rumours with Tiger Shroff and how unfortunately, her personal life gets discussed more than her professional one.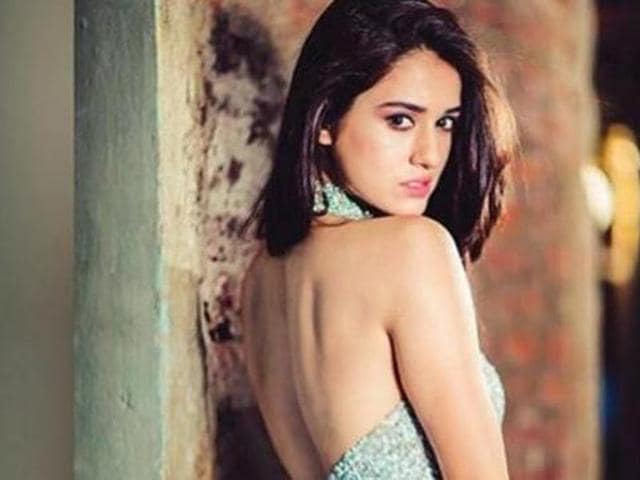 Updated on Oct 25, 2016 07:57 AM IST
Hindustan Times |
, Mumbai
Rukmini Chopra
The personal lives of actors often make headlines — be it Ranbir Kapoor's relationship with Katrina Kaif or Anushka Sharma's relationship with her alleged boyfriend, Virat Kohli. Newcomer Disha Patani, who is rumoured to be dating Tiger Shroff, also feels that her personal life is discussed more than her professional one, as it is "more exciting for the media".
"People (the media) are making money out of it (her personal life). I have a professional life and so does the media. Let's face it, how can they come up with new gossip every day? So, they have to make stuff up about someone's personal life, which is fine," says the actor."
+
Disha adds that such stories don't bother her. "I am here to work. Anything that is related to my work will affect me. If someone tells me they didn't like my performance, it will affect me," she says.The actor goes on to say that she doesn't have "any friends" in Bollywood. "So, I don't know how people come up with such news," she adds.
+
In her latest film, which is a biopic on the life of cricketer MS Dhoni, she played Sushant Singh Rajput's girlfriend. She says that people are now referring to her by her character's — Priyanka Jha's — name. "That is a big compliment for an artiste. I am fortunate. My role in the film wasn't a long one, but my performance was appreciated," she says.
Watch: Kaun Tujhe
Despite the recognition she is receiving, Disha says that her life remains unchanged. "I wake up, go for dance class, and do the same things that I used to do. I am very asocial. I don't go out too often," she says.
Close Story