#MeToo in Bollywood: This is why I got consent recorded before the rape scene, reveals Dalip Tahil
Updated on Oct 26, 2018 05:11 PM IST
Veteran film and television actor Dalip Tahil talks about how the most vulnerable in the entertainment industry have been exploited for decades, and how, 25 years ago, he opposed a film director who wanted to shoot a rape scene without telling the female actor anything beforehand.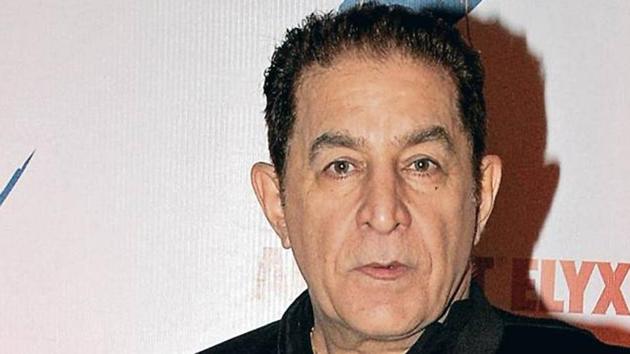 Hindustan Times |
, New Delhi
Rishabh Suri
All kinds of exploitation stories are tumbling out of the entertainment industry's cupboard only now, but veteran actor Dalip Tahil states that it was always there, and he knew it. "As far as I can remember, for 40 years in this industry, women — and even men — haven't had a say," says Tahil, who hit the headlines in late October for stating that he recorded a female actor's consent before filming a rape scene for a web series. He tells us that this isn't something he has done in the wake of the #MeToo wave hitting India; he did this, i.e. took a woman's consent, even 25 years ago.
"People should stop exploiting people who are vulnerable in... whether it's your business, my business, or corporate [sector]. This time around, I was a senior actor, and I asked the production company for a letter [of consent]. Then I realised that we have cell phones and [also] recorded it," he says. "At the end of the day, the blame comes on the person who's on the screen. I don't like to do things without the consent of my colleague."
Read more: What's #MeToo bill for Bollywood?
Tahil narrates a chilling incident about the way one such scene was going to be filmed: "Twenty-five years ago, I was doing a similar scene. It was one of those movies that had a rape scene. The director, whose name I won't take, actually told me, 'When you're doing the scene, tear the girl's clothes apart, do this and that, but we won't tell her.' I flatly refused! I said, 'This is such an immoral thing to do.' The girl was new, and she had to make a living. I went in the opposite direction: I called the girl and said, 'Do you know this is what they're planning to do?' The director was aghast and almost ran away. The girl was so upset, she burst into tears and ran into a room."
Read more: Women who don't share their MeToo stories shouldn't be judged, says Soni Razdan
The director reprimanded Tahil later for "spoiling his day's work". Tahil retorted that what the director "was doing was horrible". The actor recalls, "Of course, he went like, 'I didn't say anything.'"
Then the actor took it upon himself to convince the girl to do the scene — but with her express consent and her full knowledge of what was being planned, though that couldn't be filmed, as the director was in charge of the set's camera. "In those days, there were no mobile phones, only the raw stock camera, and the director would be in charge. He'd never do it (film her consent), so we got the girl to come out, told her that there would be nothing that wasn't planned or out of her comfort zone, and we did it. For many years after that, I didn't do such scenes, until now," says Tahil.
He points out that in Hollywood, "even the women make sure that it's there in the contract, what's expected of them in terms of exposure! It's about time we respect artists' and women's rights, and it should be [a woman's] call to say what she will expose, and what she's comfortable with."
We ask if Tahil is surprised about the sexual harassment accusations against industry veterans. (They include actor Alok Nath, who, incidentally, played the father of Tahil's character in Buniyaad, one of the first mega-soaps of Indian TV.) "Not at all," replies Tahil, adding that while he tries to make things right in his "own way", there's a limit to what he can achieve as an individual to stop exploitation and/or harassment.
"In the past also, I've never really been [a] part of it or agreed with it, but there's only that much I can do about it," says the actor. "I'm a part of a movie; I'm not the director or the producer. I sure have seen exploitation at every level, and not just sexual. Workers being exploited, their living conditions, people having to work for up to 20 hours without rest, no allowance, the food is awful. With the new generation of filmmakers, I'm happy and relieved to say the atmosphere is much better," signs off Tahil.
Interact with the author on Twitter/ @RishabhSuri02