MeToo movement: Renuka Shahane admits she knew about Alok Nath's reputation, shares her own story
Oct 11, 2018 07:51 PM IST
Actor Renuka Shahane has confessed that she was aware of sexual misconduct allegations against her Hum Aapke Hain Koun co-star Alok Nath.
Actor Renuka Shahane has become the latest person to disclose her personal story of having faced sexual misconduct, as India's MeToo movement gains pace. Following accusations made by Vinta Nanda and actors Sandhya Mridul and Deepika Amin, Renuka, known for championing women's causes on social media and for her support of actor Tanushree Dutta, has said that she was aware of the accusations against the veteran actor.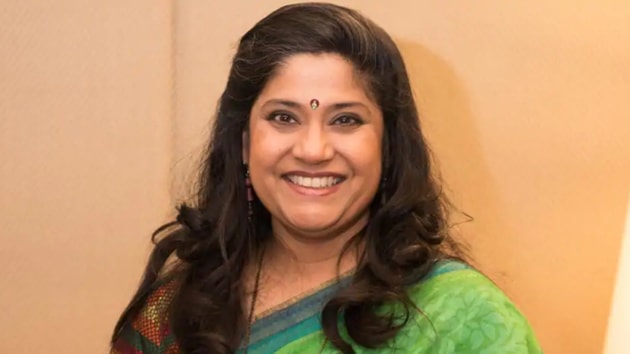 In an interview to Pinkvilla, the actor, who worked with Alok on Hum Aapke Hain Koun, questioned the culture of victim shaming. "How can someone victimize the victim more by pointing fingers at them first? Why can't people give the victim a benefit of doubt for a change?" she asked.
Sharing her own story, she said, "I will confess and there is no person that I could blame. I had gone to shoot to Noida for Antakshari, a new studio of Zee had come out there so we had gone there to shoot outdoors and I had done many outdoors so I was used to being alone in the room. There was this person who came for room service and he started masturbating in front of me. First, he said that he is a big fan of mine and all that and I said thank you. After placing the food, he started masturbating. It is such a horrifying thing and I immediately told him to get out and will complaint with the manager. Post this, I called my Antakshari assistant Ashwini to come up to the room and stay with me. I was so shaken to the core. Ever since after that I am never alone in my room. I am always with my hairdresser. People feel that only in industry such incidence happen but there are so many random people whom you have to deal with. (sic)"
Voicing support for Sandhya Mridul, Renuka said, "If you read Sandhya's case, in that she said that after the end of this, she cried like a small baby when he said that he will change his ways. We all have that we should give a second chance if he is really feeling that bad and horrible. That poor girl in good fate said fine but he went back and maligned her. Everybody today is coming ahead with their stories because they feel that a few people will hear. But earlier, people spoke to individuals, who would advice them to try and forget it and things. This can lead to depression, lack of courage to go back to the situation or outdoors. (sic)"
She confessed that Deepika Amin had confided in her after the alleged incident took place. "Yes, Deepika Amin did. Obviously, she is my friend. I can't just go out and say this is what she has faced. Alok Nath was a big name. People are saying that he is no Salman Khan but on Television, he was the top star. People believed in him because of the work he did, he was a fantastic actor and still is."
Several other film personalities such as directors Vikas Bahl and Rajat Kapoor, singer Kailash Kher and actor Alok Nath have been named in a wave of sexual misconduct allegations, spurred on by actor Tanushree Dutta's claims that she was harassed by Nana Patekar on the sets of a 2008 movie.
The Indian Film and Television Directors' Association (IFTDA) has issued a notice to Alok Nath, seeking his stand on the sexual harassment and rape allegations.
Follow @htshowbiz for more