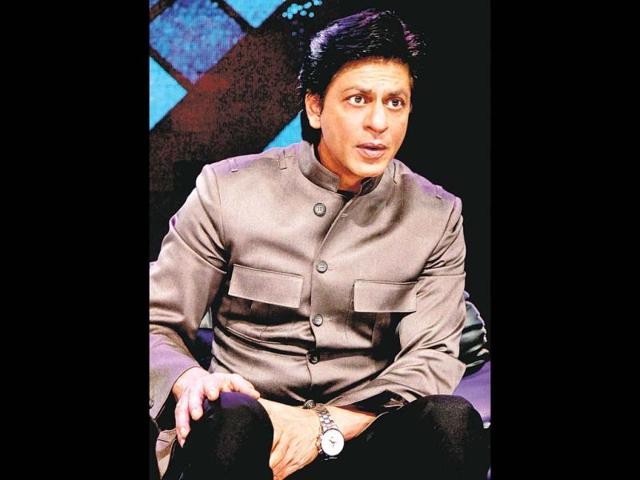 Movies with 'game plans' successful?
Every major movie comes out with a game prior to its release. But do they have takers? Last week, SRK launched a mobile game for his upcoming film, Chennai Express. This isn't a first. He has launched games when RA.One and Don were up for release.
Hindustan Times | By Sneha Mahale
, Mumbai
UPDATED ON AUG 07, 2013 06:07 PM IST
Last week, Shah Rukh Khan launched a mobile game for his upcoming film, Chennai Express. This isn't a first for SRK. In the past, the actor has launched games when RA.One (2011) and Don (2006) were up for release. Internationally too, major movie franchises, especially those featuring superheroes, like Iron Man and Batman, have spawned their own mobile, PC and Xbox games. But the question remains — is this just a PR exercise for an upcoming film or does some thought go into developing these games?
"Gaming today has emerged as one of the top entertainment sources in the country. And Indians love Bollywood. Marrying the two creates engaging content," says Sameer Ganapathy, COO-Digital, Disney UTV. The games usually capture a single track or theme of the movie, but do not give out the plot.
So while Chennai Express is an endless chase game, the one inspired by ABCD — Any Body Can Dance revolves around dance. "Games are among the top searched keywords associated with movies (both Hollywood and Bollywood) on Google. So clearly consumers look forward to games around movies," says Shikha Kapur, executive director — marketing, studios, Disney UTV.
But Harsh Wardhan Dave, head — experience and brand, worldoo.com, admits that with limited budgets and the focus on creating pre-release buzz, most games lack what it takes to top the charts. He says, "The Indian gaming industry is currently worth about $250 million (R1,493 crore) , which doesn't even account for one per cent of the annual global market. But the market is expected to have an annual growth rate of 32.1 per cent in five years. With over 1,000 movies releasing every year, there is huge scope for film-based games. Besides being a promotional tool, they can generate revenue."
This happens in Hollywood. There have been instances when games have been released after the film, especially in case of big franchises like Harry Potter or Matrix. "Games have a considerably large shelf life, so it is essential to tap all app stores. Some of our games, like Real Steel, do well for a long time after the movie releases," says Manish Agarwal, CEO, Reliance Entertainment Digital.
However, not everyone agrees that this is a format that works. "It has failed as a business model. Look at the top stores — App Store, Amazon and Android — and go through the top 100 apps. Can you find any movie apps? I feel that it is useless even as a PR exercise," says Alok Kejriwal, CEO and co-founder, Games2win.
Fact file
Analyst Newzoo pegs the world gaming industry at $70.4 billion (R42,000 cr approx) in 2013 with an audience of 1.2 billion. Global consultant Deloitte pegged the total value of Indian gaming and animation at $750 million (R4,481 cr) in 2009. Movie-based games occupy a small piece of this global pie.
Internationally, superhero games do well. They involve role play and follow the film's storyline. In India, there is no such restriction on genre. A superhero game, like RA.One, does as well as one inspired by Zindagi Na Milegi Dobara (2011) or Barfi! (2012).
More than 85 per cent of users on Play Store have rated the Chennai Express game with 5 stars. RA.One is amongst the top five games on the Nokia Store.
Currently, Bhaag Milkha Bhaag is the only Bollywood game in the top 100 on the App Store. However, multiple games inspired by Hollywood movies like Jurassic Park (1993), Iron Man 2 (2010), Real Steel (2011), The Adventures Of Tintin (2011), Thor (2011), The Amazing Spider-Man (2012), The Avengers (2012) and The Dark Knight Rises (2012) can be found in the top 100 games.
Close