Nawazuddin Siddiqui pulls out of Ramleela event after Shiv Sena protests
Bollywood actor Nawazuddin Siddiqui, who is currently in his village Budhana, had to pull out of a Ramleela programme there after Shiv Sena objected to his presence on the stage.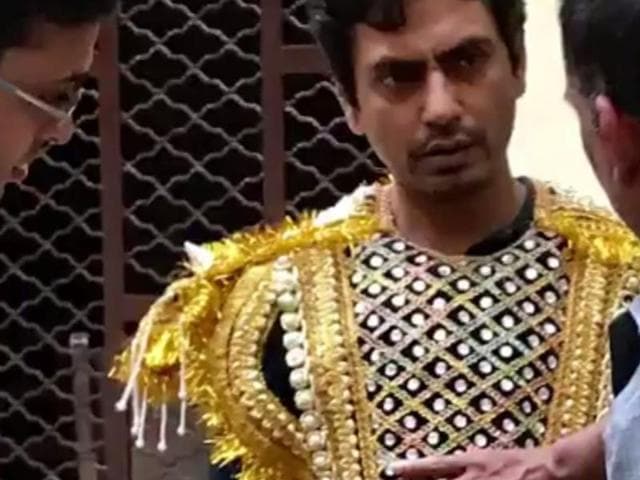 Updated on Oct 07, 2016 08:22 PM IST
Bollywood actor Nawazuddin Siddiqui, who is currently in his village Budhana, had to pull out of a Ramleela programme there place after members of Shiv Sena raised objection.
Shiv Sena district head Mukesh Sharma claims he had approached police and asked the committee to drop Nawazuddin from participating in the show. "Our objection is with his name as well as the person. His sister-in-law has filed a case against him. He is trying to use this role to get back his social prestige. We will not allow this. For over 50 years, no Muslim has been a part of the production. Why should this be allowed now? We went to the police and our members went around town to spread the word and urge people to stop this," he says.
The Ramlila program featuring Nawazuddin has been cancelled following opposition by some Hindu activists, SP (rural) Rakesh Jolly said. The organisers had to cancel the programme after the activists approached them and expressed their displeasure over Nawazuddin's participation, he added.
President of the Ram Leela Committee Damodar Prasad Sharma told Indian Express, " A few members of the Shiv Sena didn't want a Muslim man to play a character in Ram Leela. Then the police told us that we should not let Nawazuddin participate and, if at all we do, and there is a problem during the show, we will have to take responsibility. We were not ready for that, there were just too many people in the audience, we couldn't have controlled the crowds in case of a ruckus."
The actor, known for his critically-acclaimed performances in many Hindi blockbusters, however, has not lost hope and promised his fans that he will return next year. "My childhood dream could not come true, but will definitely be a part of Ramleela next year. Check the rehearsals," he tweeted with a link of the rehearsal video.
Nawazuddin did not comment on the people who were against his appearance on the stage, saying he had to cancel his appearance to "maintain peace" in the village. "There were some technical issues. I got the order that I should not do it as it was important to maintain peace in the village," he told a news channel.
"We were really looking forward to his performance. Over 2,000 people had come here yesterday but a few hours before the show we were told he will not perform," Dharmendra Goyal, who plays Marich in the production told Indian Express. "He rehearsed for two hours with the team yesterday, learnt the lines… but the plans changed in the last minute," Goyal added.
(With PTI inputs)
Follow @htshowbiz for more
Close Story