Raazi has opened doors for me, says Amruta Khanvilkar
Raazi is about an Indian girl married to a family of high-ranking officers in Pakistan. Amruta Khanvilkar plays Alia Bhatt's sister in law in the film.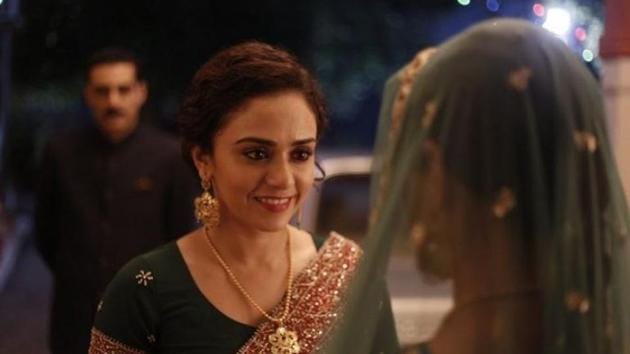 Updated on Jun 13, 2018 01:04 PM IST
Indo Asian News Service |
Indo Asian News Service
Amruta Khanvilkar, who has featured in a mix of Marathi and Hindi movies, says the success of her latest project Raazi has opened up a lot of opportunities for her.
In Raazi, a spy thriller, Amruta plays sister-in-law to the lead character essayed by Alia Bhatt. She has also appeared in the web series Damaged. "I think Raazi has opened a door for me to explore different mediums. As an actor, I want to work everywhere and language and medium should not be a barrier. We shot the web series actually 15 months ago but before the web show goes online, 'Raazi' released and that has changed a lot of things," said Amruta.
"I have been working in the industry for quite some time, but I think now all the right things are happening in the right manner. I have gained a certain amount of visibility among the national audience. I am glad."
She feels that while Raazi had a focus on Alia's role, "everyone's characters were well-written and so all the supporting cast members got equal visibility and importance".
Sharing an insight of her character in Hungama Play's Damaged, she said, "I am playing a serial killer and you will get to know that with the 10 minutes of the first episode. The story unfolds how and why she becomes like that... So there is a strong back story that sets the journey of the character. I found this role really challenging to perform. I am playing a woman who is bold, seductive, who allures men and takes their money... play a mind game and kill. Yes, all things negative, but for a reason."
Asked if she is more interested in Bollywood films rather than regional cinema, she said, "I do not want to limit myself. If tomorrow I am offered an international film, I will do that. I see no reason to say no to any good role."
(This story has been published from a wire agency feed without modifications to the text. Only the headline has been changed.)
Close Story