Rishi Kapoor wonders why there are no women cricketers in IPL auctions, Twitter is having none of it
Published on Jan 29, 2018 03:49 PM IST
Rishi Kapoor has a thought about IPL auction and Twitterati shuts him down by asking if he is drunk.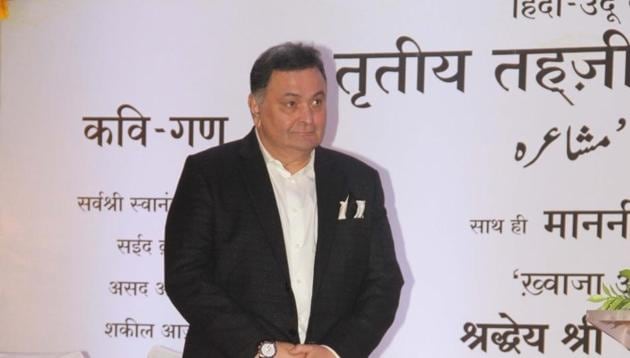 Hindustan Times |
, New Delhi
HT Correspondent
Rishi Kapoor's Twitter handle is a favourit destination for trolls as the actor shares his opinions about a plethora of issues, sometimes going overboard in the process. So when he tweeted about IPL Auction 2018 and wrote, "IPL.Just a thought! Why not female Cricketers in the Auction. No gender biases,have a mix of players from cricketing countries in the playing eleven! Or is it that men play a tougher game?," trolls were out in full force.
The reaction, however, was divided. Most of them trolled the actor with memes about what he smoked, or how many drinks he tossed. There were some who thought that this was a valid question, but ended up saying, "Given the physical requirements for the game, don't think it would be fair to have women compete with men but all for a separate ladies version of the IPL. Australia already has it and markets it very well."
Or even, "It wouldn't be fair to those women to compete with the men. that's y mens and women's cricket is always 2 diff entity, just like other sports. Very sure instead of boosting their confidence, this will just ruin it. why not have a independent women's IPL?"
While Rishi Kapoor manages ending up as the one person that trolls sharpen their talents on, here are the best ones that we spotted.
Follow@htshowbiz for more