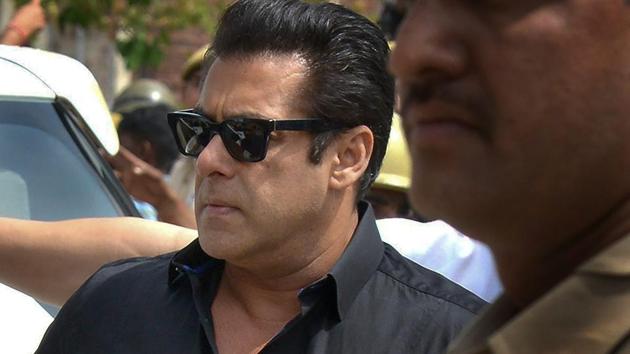 Salman Khan finds support in the nurse who assisted his birth
An Indore nurse who assisted Salman Khan's birth in 1965 is praying for his release from jail in the blackbuck poaching case.
UPDATED ON APR 07, 2018 02:12 PM IST
While most of Bollywood stays silent about Salman Khan being found guilty in the blackbuck poaching case, a nurse has lend her voice of support to the actor. The nurse, who helped deliver Salman is hoping for his release.
Rukmani Bai visited a temple in Indore and prayed for his release. Bai, who is also known as Salman's third mother, was working at Indore nursing home when the actor was born there on December 27, 1965.
Read: Salman Khan spends second night in Jodhpur jail as he waits for bail, all quiet in Bollywood
Soon after the news of Salman's conviction came in, Bai visited a Hanuman temple in Indore and wished for his early release.
The actor was sentenced to five years in prison on April 5 after being held guilty of killing two blackbucks in Jodhpur during the shooting of his movie Hum Saath Saath Hain in 1998.
The actor is currently serving time in Jodhpur Central Jail.
Follow @htshowbiz for more
Close