Shamita Shetty: Filmmakers just assumed I'm not interested in acting and films
Updated on Sep 22, 2017 06:58 PM IST
Actor Shamita Shetty says she wasn't getting the right offers, so she started saying no to scripts, and filmmakers just assumed she wasn't interested in films anymore.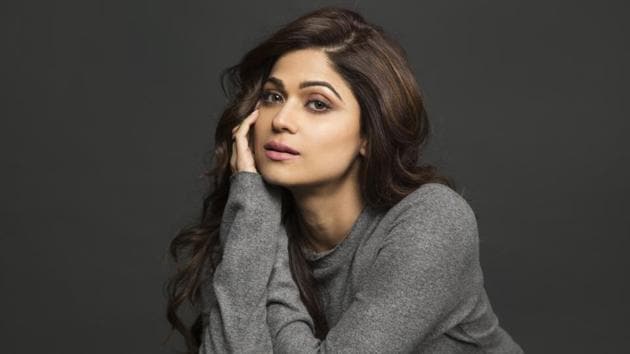 Hindustan Times |
, New Delhi
Monika Rawal Kukreja
Being Shilpa Shetty's sister, actor Shamita Shetty was not new to the ways of cinema when she made her debut in the 2000 hit, Mohabbatein. Yet, she fizzled out a little too soon without making a mark. And what followed was a nine year long hiatus, wherein Shamita was pursuing her second love — interior designing.
Looking back at all these years spent in and out of the industry, Shamita says she didn't get many great opportunities to prove herself.
"If I was continuously and completely doing films, exploring the medium and had the opportunity to do different characters, I probably would have known a little more about my strength, weakness, what I love doing, my forte — you learn this with experience. I didn't have enough of that," says Shamita, who recently was seen in the web series Yo Ke Hua Bro.
Asked about her growth as an actor, she says it only happens with time. "Whatever little films I did, I got to work with big names like Aditya Chopra, Mohit Suri and Mahesh Bhatt. So, when you collaborate with people like these, growth automatically happens because you learn to tap into something that already exists within you, as they push you that much."
The actor has no qualms in admitting that she never had a stable career in the film industry. Why? "I wasn't happy with the offers that I was getting, as I never believed in quantity. It wasn't just about doing films to be cool or to have people remember you for one film. I wanted to be proud of whatever work I did and if I wasn't learning anything or not enjoying what I was doing, there was no point wasting time," explains Shamita.
The actor confesses that she's been part of films that she isn't very proud of, but she doesn't want to sit and regret. "I don't want to think of them as mistakes I've made. I've learned something from each experience. Sometimes, I shot for four films but none of them released because of various reasons. So, I started becoming conscious about the kind of films I do. I realised that a film has to have the right backing and then I started saying no to lot of work that came my way and people started thinking that I was not interested. So, eventually offers reduced and I moved onto the next thing, which is interior designing. But now I am back, and I feel maybe it was meant to be this way."
Follow @htshowbiz for more
Close Story
Personalise your news feed. Follow trending topics