Sonam Kapoor trolled for her answer to this puzzle. Can you solve it?
Bollywood star Sonam Kapoor is yet again the target of internet trolls.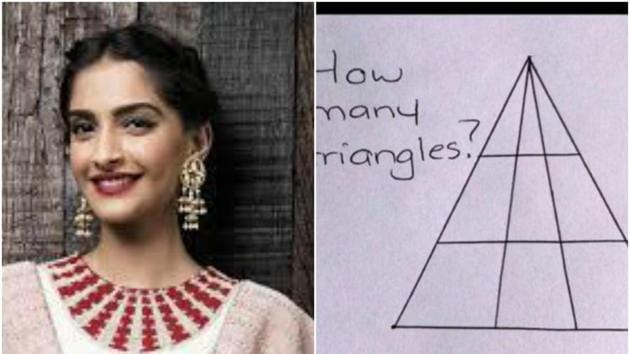 Updated on Apr 10, 2018 11:42 AM IST
Bollywood star Sonam Kapoor is no stranger to online trolling. Whether it's for her remarks on meat ban or her nepotism tweet, the 32 year old actress has often been at the receiving end of trolls.
It isn't different this time either as the Neerja actress became the target for her answer to a puzzle she found on Twitter.
The puzzle was initially tweeted by Filmfare magazine editor Jitesh Pillaai and Sonam shared it with her answer.
Without even wasting a second, trolls began to school her for her mistake.
But Sonam is not someone to be bogged down so easily. She responded to the criticism with humour.
For those struggling to solve the puzzle, the correct answer is 18.
Close Story